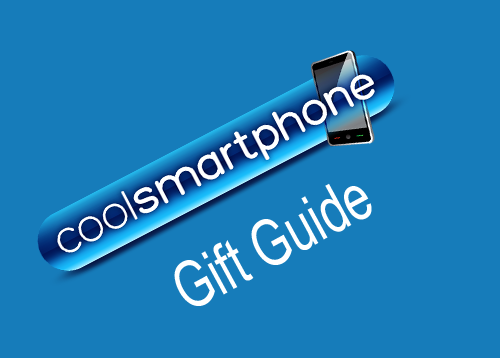 Over the next few weeks you'll be seeing more from our "Gift Guide" series. We'll be covering the best accessories, gadgets and smartphones to stuff into the stocking this festive season.
First, gloves. Gloves are great. They're obviously practical at this time of year. Winter is on the way and, when you're walking around, they'll protect you from the icey conditions.
Trouble is, when you're walking around, on a cold bus or waiting for a train, you're not able to use your phone unless you take those gloves off again and, guess what, you'll have at least one very cold hand.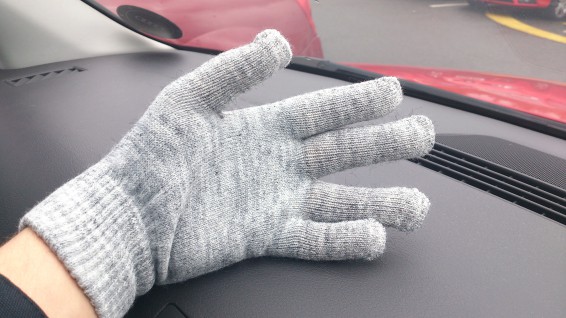 There has to be a solution, surely? Well, there is. Gloves that'll actually work with the screen on your phone, your tablet or your iPad. Here's three pairs from touchscreengloves.co.uk that'll do just that, and they look good too. There's no weird "geeky gloves" here – these are fashionable and stylish.
Here's an introductory video..
First up, these TouchAbility grip gloves in black. As I mentioned on the video they have non-slip PVC dots on the palm. These might look a bit bonkers, but for those moments then your smartphone turns into a shiny icicle, you'll be thankful that they're there. These are made with a special conductive thread in each finger, which is the magic that lets you use your phone. I like these. I'm actually wearing them now as I type this out on my laptop. They're thick and comfy, but they're thin enough for you to bend each finger and those PVC dots continue up each finger too.
They're available in black, red and navy blue, and there's a selection of sizes (small, medium and large) – but they are slightly stretchy too. They're knitted and feel both thick and high quality. Using these on my phone was easy enough and, although all these gloves struggled slightly when I tried to position the cursor, they let me browse the web and type messages relatively easily. These are £9.99 and you can find them here.
Next, these more classic TouchAbility gloves. There's a special conductive thread (which, by the way, is made from real silver) in all 10 fingers and, no matter which way up you wear the gloves (say, if you put them on the wrong hand in a rush), they'll work. They're being knocked out at £11.99 and, although there's no anti-slip dots, these are still comfy and warm. I like the grey colour, although I think they might be more suited to the ladies. These are slightly more stretchy and are available in camel and charcoal aswell as this grey colour. They're available in medium and large and are slightly thinner than the grip version above.
Last, but by no means least, the eGlove Sport running gloves. These are £24.99 and are much thinner and aerodynamic. Although they're thin, they're still very warm and seem to have a better accuracy on the screen – these performed very well with even the smallest on-screen tick-boxes and keyboards. These have two fingers with conductive fabric, and they're obviously the two fingers you use the most. The touch-sensitive pads will let you accurately use touch-screen devices.
These are made from a cotton and lycra mix and have some sporty design elements on them. They're probably best if you're a runner or a cycle rider and the rubbery silicone detail helps to give you a little extra grip.
All in all, these are all very high quality. They're also the only gloves you should consider buying. As we head into the winter, these are quite simply the only choice if you want to keep your hands warm and use your touch-screen devices out in the elements.