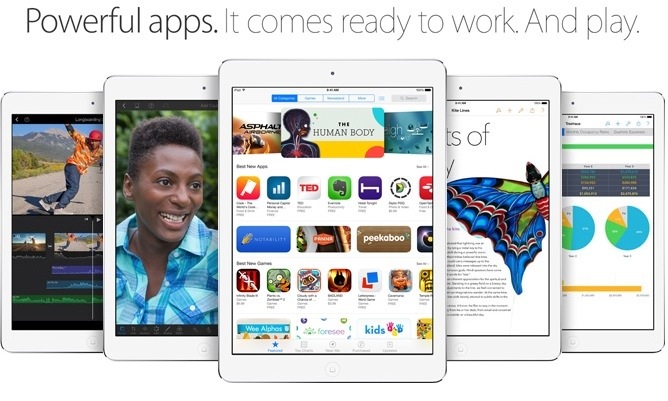 Here it is. The newly announced iPad Air. New name aside, it's pretty much exactly what we expected for a new full sized iPad.
This year's flagship iPad apes the iPad Mini design from last year. The bezels are smaller, it's a full pound lighter and much thinner than iPad 4. It comes in white and silver, or black and space grey. Unfortunately there's no gold option for those who want to match their iPhone 5s.
Inside we have the 64 bit A7 first seen in the A5. For the first time in two years generations there's no upgraded X version of the phone SOC. There's also no Touch ID for the security conscious, which is a little disappointing.
For your $499, you also still only get 16GB of storage, with each doubling of capacity setting you back an additional $100. While it would have been nice to have seen the capacities (finally) doubled, it's not like everyone else doesn't also charge an arm and a leg for flash memory upgrades.
There you have it. While it might not set the world alight, it's still arguably the tablet to beat.