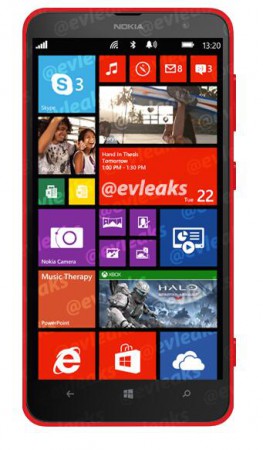 All the surprises are being taken away from Nokia fans ahead of tomorrows big device announcement event, it seems, because leaky old Twitterer @evleaks has gone and dropped a couple of images of the new 1320 phablet (previously known as 'Batman').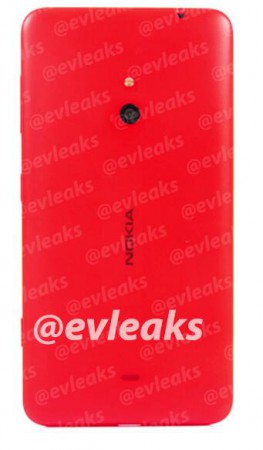 Whilst we really don't know exactly where the 1320 will stand in the Nokia lineup, the word on the Finnish streets is that it'll be a 'budget' phablet, probably around the 6-inch mark with a 5MP shooter. In fact, it looks like it could be an overgrown 625 taking advantage of the latest version of Windows Phone's ability to have 6 live tiles in a row. Unfortunately, it's almost certainly not going to take advantage of the full HD capability of Windows Phone, so the resolution won't be great.
Other Finnish streets have words on them to the effect that the 1320 is going to come with the new Nokia Camera app, combining both Smart Cam and Pro Cam.
A cut-down spec in a phablet form-factor is a risky move. It's something Samsung tried with the Galaxy Mega, which met with very little praise.
We'll find out more tomorrow when the official Nokia World event finally kicks off, but in the mean time: are you a Windows Phone fan aching for a phablet but without the financial pain associated with them? Could this be your next device?