Maxthon is one of those alternative browsers that is available on various different platforms allowing you to easily sync your favourites between machines, now you can add your Windows Phone devices to that list as Maxthon have released a Windows Phone 8 version of their browser.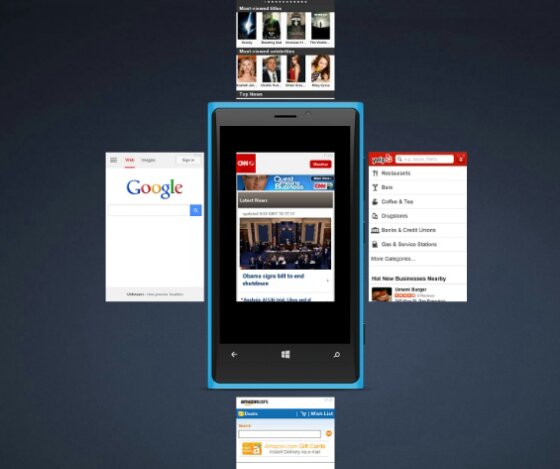 Maxthon Cloud Browser, now available to take mobile browsing on Windows Phones to new heights. Taking full advantage of our history of great out of the box experience, ease of use, high performance and features you can't find anywhere our new browser brings you the best browsing experience on Windows Phone.
* Cloud Services Make the Multi-Device Web Easier
Sign in with a free Maxthon Passport account and sync your favorites online, and to other devices using the Maxthon Cloud Browser on Android, iOS, Windows and Mac.
* A New Take on Tabs for Windows Phone
Easily view, and move forward and backward between your tabs.
* Live Tiles in Quick Access
Maxthon has taken its famous 'Quick Access' feature and reinvented it for Windows Phone. Easily pick, apply and access live Windows 'tiles' right from Maxthon's 'Quick Access' feature.
* Pop – Up Address Bar
Access search and the address bar when you want it. A simple gesture causes it to pop-up.
Maxthon is free on the link below, so you can try it out. One thing that is obvious from testing it is that it's really really fast. There doesn't seem to be a desktop mode switch either. Hopefully a future update will fox that. But for now you can revel in bookmark syncing like your peers using Android and iOS.
Windows Phone Store Link – Maxthon