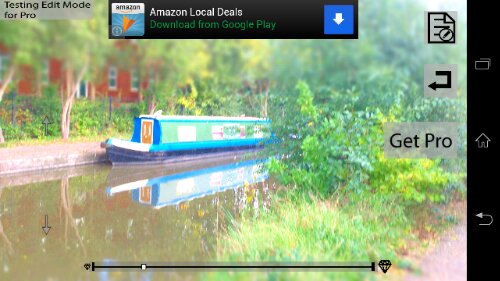 Hey. It's Friday. We all love Friday don't we? This morning I've been looking at Miniature Preview Camera. It's basically a tilt-shift thingy that makes the world look all tiny.
Take a snap, choose the area to focus on, double-touch to select and alter the focus. You can zoom in and share your finished image on Twitter, Facebook and elsewhere.
Give it a whirl if you're into photo-tweaking, it's free.
We'd love to hear your app recommendations too. Whether it be tilt-shifting or another app that you feel doesn't get enough attention, let us know!