EE have today announced a range of new deals for their 4G network here in the UK. They will give customers a cheaper deal and more access to that all-important data network.
They have introduced PAYG 4G pricing and will be the first network to offer this service later in the month.
Add to that a range of new mobile broadband plans and a great deal when also signing up to home broadband. EE have a very appealing set of offers suited to all customer types.
New 24 month plans
In addition to the new 4G plans there is also a new suite of deals called ' 4GEE Extra' and these give the ultimate in 4G experience.
Not only do you get a data allowance which varies between 4GB and a massive 50GB, you also get access to the 'Double Speed' network that supports 150Mbps speeds, plus being able to use unlimited calls and texts around the EU, Australia and America.
The normal plans (Non Extra) still give access to 4G at up to 30Mbps plus these new deals start from just £18.99 a month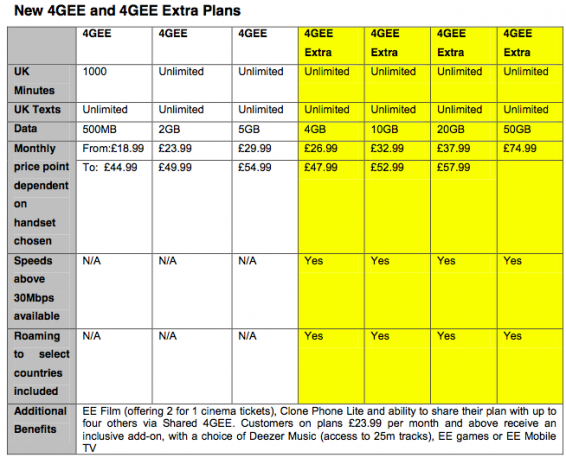 Mobile Broadband Deals
When it comes to mobile data on the move, EE have 2 new plans for the heavy user. These are 20GB a month for £36 and an even larger 50GB plan which will cost you £50 a month, again both on 24 month deals and both giving access to superfast 4G speeds on the go
PAYG 4G
EE also announced today that 4G is coming to PAYG and users can pick an allowance of minutes, texts and data which suits them best so a great way to mix and match,
The allowances on offer are: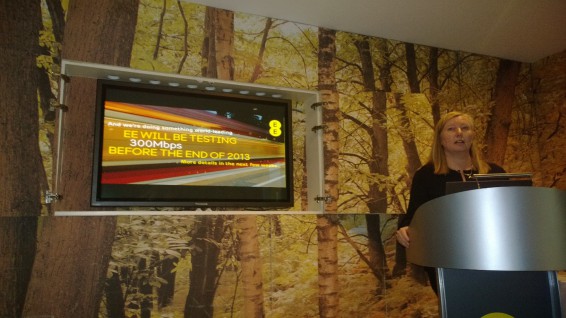 EE also announced that they will start to trial a brand new 300Mbps 4G service later this year with a rollout planned for 2014 with a goal to be the best 4G network anywhere in the world.
There is much more in the press release which can be found below