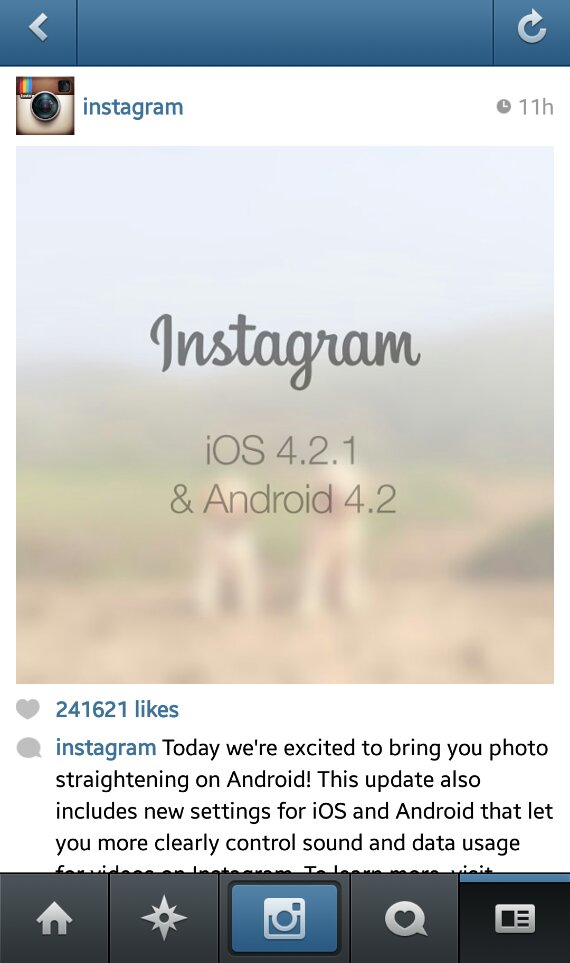 The popular photo sharing app Instagram is about to get an update in the Android world anyway. The update will allow you to straighten up any pictures you have before you post them. Much like iOS users have been doing for a while now.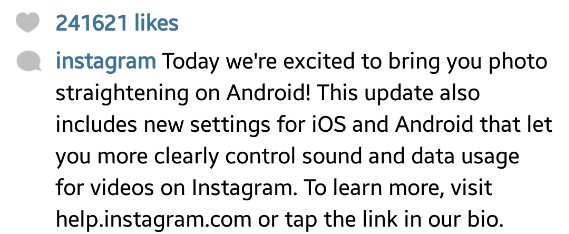 The odd thing is though is that the update hasn't appeared. Even though the Play Store thinks that the app was updated yesterday. I guess it's just a bug and the real update will appear soon.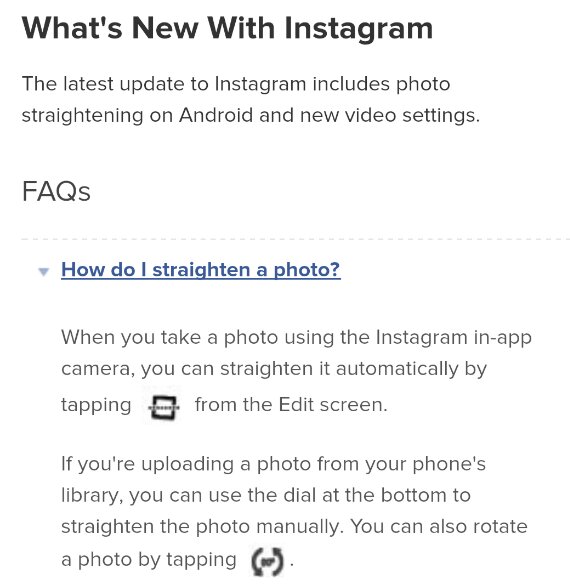 Just head over to the Play Store Link below to update or install it.
Google Play Store Link – Instagram
Source – Instagram