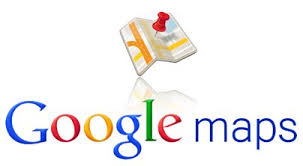 The updates just keep on coming from Google.  Along with the Quickoffice update, Google Maps is now undergoing a staged rollout, this time to version 7.3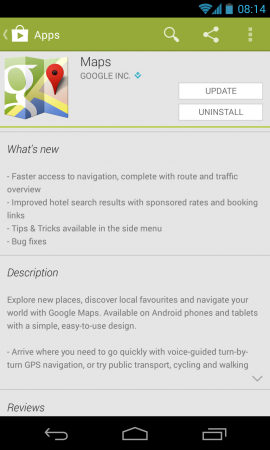 The update contains a few UI changes and several under the hood fixes.
Firstly, the notification window now has more detail than previously, the detail includes time to destination, distance to destination and estimated arrival time.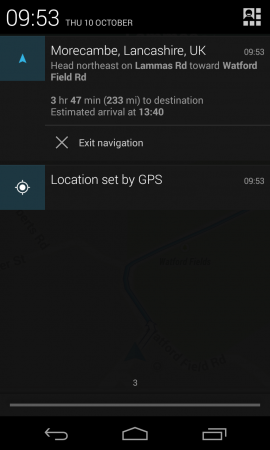 Secondly, the look of the cards has been updated with slight UI changes bringing less bloated cards with the text being condensed from 4 lines into 2.

Other changes are based around the UI on the review system and around the addition of Google Analytics for internal usage reporting.
As ever with Google apps, the rollout is a staged one so if you haven't received it yet, don't panic, it's on it's way!