After Apple announced the new iPhone last month, many people were left wondering when the next iPad and iPad mini would arrive.
It now looks like an event is being scheduled for 22nd October to show off these new products, which just so happens to be the same day Nokia are holding an event in Abu Dhabi to show off some new phones and a possible tablet.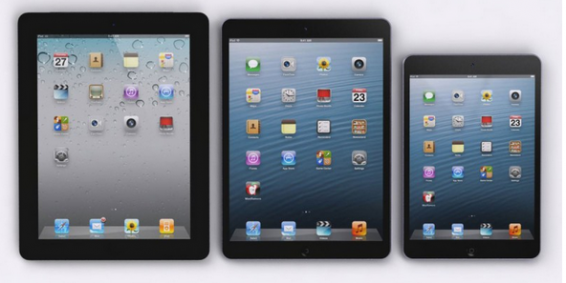 Possible upgrades for the mini are a new 8 megapixel back camera for better photos, more 4G bands to allow other networks to use their 4G technology, and a retina display to bring it in line with the larger model.
The iPad mini has some tough competition now from the most recent Nexus 7 tablet, so it will be interesting to see what Apple can pull out of the bag.
Apple have yet to confirm an event yet, this normally happens about a week before the actual date but many sites have had the date of the 22nd October all but confirmed.