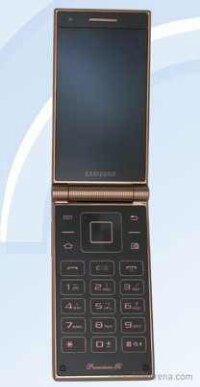 Personally I can't see this one appearing in Europe anytime soon, but the Samsung SM-W2014, equipped with a quad core 2.3Ghz Snapdragon 800, could mark the return of the flip phone.
The handset is rumoured to have two 3.67″ Super AMOLED screens at 800 x 480 pixels, a 13 megapixel rear camera, 2GB of RAM and a 2 megapixel front camera. It measures 116.85 x 59.4 x 15.79mm, and it'll obviously be half that last figure when it's opened up.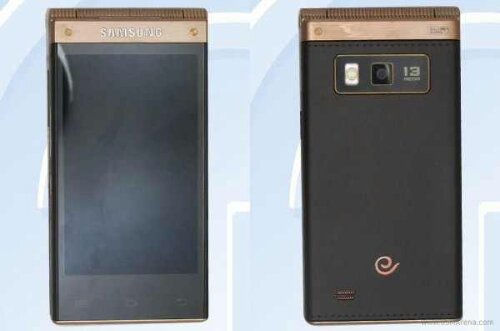 The usual Bluetooth 4.0, WiFi and GPS is included, plus it'll run Android 4.3.
China Telecom are picking this up, but I doubt we'll see it elsewhere unless the design is tweaked somewhat. Do you miss the flip phone? I know I do.
Via – ameblo.jp