The ongoing dispute between Microsoft and Google about a Windows Phone version of YouTube has continued during the night.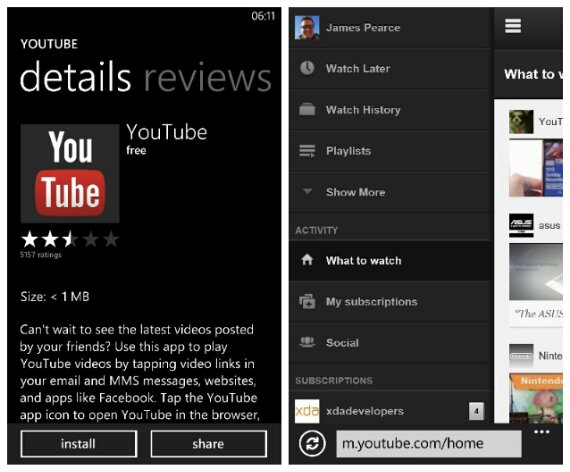 Basically after years of having a rubbish web based app made by Microsoft we recently got a really really good native Windows Phone app, again made by Microsoft. Google weren't happy with it as Microsoft had ignored Googles demands for how they wanted the app to function. The main issues were that Microsoft had added a download option and the app didn't include adverts.
They then brought back the old app back, no doubt after some angry emails from Google. Then shortly after that Microsoft re-released the previous app minus the download function and needless to say Google weren't happy. Instead of trying to negotiate they just blocked the Microsoft YouTube app from their end. So if a Windows Phone user with the Microsoft app tried to watch anything they were presented with errors.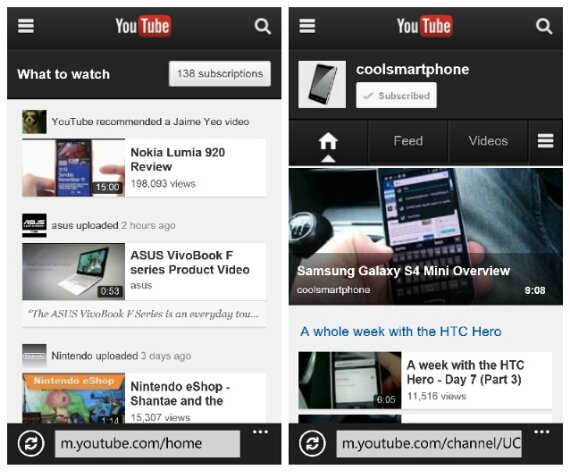 The latest stage in this dispute is Microsoft updating their app last night. Yep you guessed it, they've gone back to the web version. So at least you can watch videos now, but for me I've been using MetroTube  all along.
I do hope one day we actually get a nice Metro YouTube app. But along with a load of other Google apps I really doubt it'll ever happen.
If you fancy trying the "new" version install/update it on the link below.
Windows Phone Store Link – YouTube