Microsoft have long sold access to their Xbox Live service in the form of cards available at many retail outlets but until now Windows Phone users have been unable to make purchases in the same number of ways that iTunes and Google Play users currently can.
This however looks like it could change if a leak by Twitter user @Nawzil  turns out to be correct.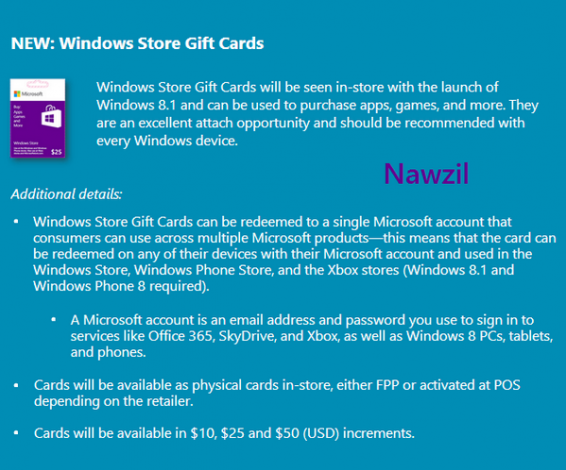 The tweet lists the details of the possible upcoming store cards which says that credit purchased in $10, $25 and $50 increments can be used against a single Microsoft store account in order to purchase games, apps and other available content.
Of course there is nothing detailing UK availability or release dates but it is a pretty good bet that Microsoft won't want to lag behind the competition for too long on this one.
source: WPCentral