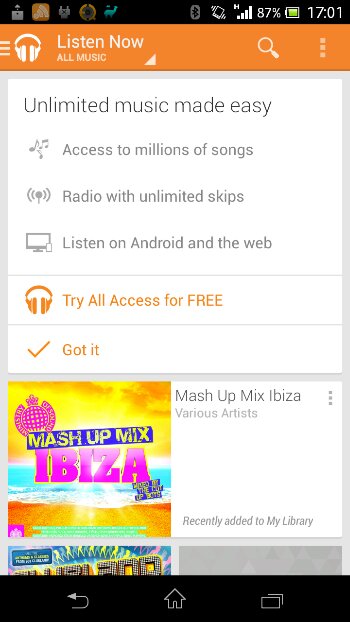 Using iTunes on your iPhone? Of course you are, but if you've thought about trying Google Music it's really not been possible. Not fully anyway. However, there's rumours suggesting that this will change pretty soon indeed.
Engadget are stating that the iOS version is already being tested and will roll out just as soon as some bugs have been squished and testing is complete. The same functionally as Android will be included, with smart recommendations and custom radio featuring.
As you can see above, I use it myself (albeit on Android) to listen to my young and hip music. Eat, sleep, rave, repeat. That's me. Oh yes.