The Note 3 is a very impressively specced handset with a 2.3GHz quad core Snapdragon 800 processor and 3GB of RAM so you would expect it to be towards the top end of all the various benchmark applications and it does. However it appears that like with the S4, Samsung have been artificially increasing the various scores on the benchmarking apps.
It turns out that when running a benchmark app the Note 3 stops the CPU cores from idling and also boosts performance by keeping all cores active and keeps everything running full power. If a benchmark app is renamed the phone treats the app like 99.99% of apps so cores are allowed to idle and the phone runs things at lower power to save battery.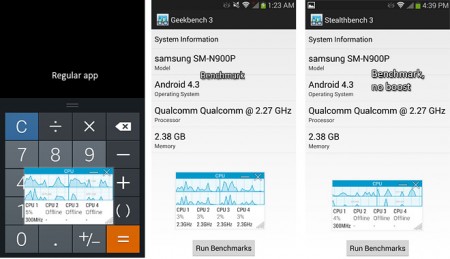 The differences are quite staggering: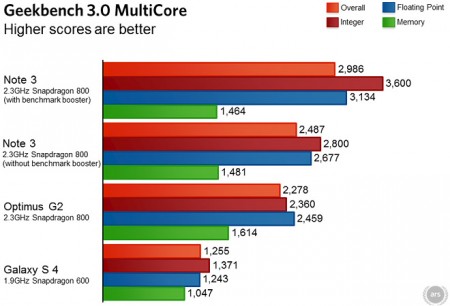 The strange thing is that even without the benchmark increase the Note 3 still comes out higher than every other handset so why would Samsung feel the need to artificially increase them. Personally I'm not bothered about the actual scores on benchmarks, as long as the phone runs smoothly and I can have several apps running at once without any problem then I'm happy. I know manufacturers always want to be able to brag about having the fastest phone on the market but is it worth cheating to do it?
Source: ArsTechnica