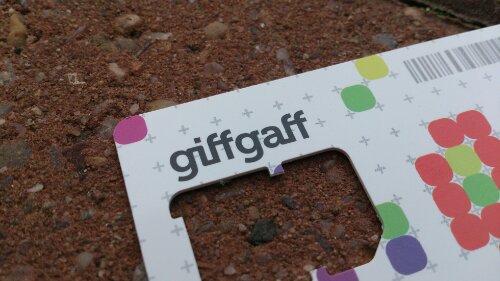 Got GiffGaff? Got cheap data? Well, unfortunately that's all you have as I type. The 2G side of the network seems to have failed, with calls failing to connect and text messages popping up with a failure message since around 4PM today.
The GiffGaff Twitter guys have already posted an update, and are directing people to this status page, which currently states…
We are still investigating the problem. To recap, calls and texts are working only intermittently. We have also moved to the redundancy server in order to prevent a repeat of the top up problems that we have seen since Friday. This means that members will be unable to log in or use the main site properly until it is moved back to the normal server.
Update – We've just received another update, which came through just before 7PM and some three hours after the failure. Texts seem to be coming in to customers, but not the other way. Calls cannot be made at present.
Hi all, we have a progress update for you on this. The engineers are still working on the fix we mentioned previously and we're waiting on confirmation of the completion of this work. After this we'll re-assess the status of the network and see what our next steps are.
Update – Evening all. It looks like GiffGaff have now rectified their issue, nearly 5 hours after it began. To be honest we're not sure what caused it, and we're not sure if we'll get a full reason for the outage. GiffGaff now seem to be talking about their web / database server, which is a bit weird..
Hey folks, we've just flicked the big switch that turns our main website back on and allows community login once more. You should now be able to access the full suite of features in My giffgaff, and we'll be monitoring the site to ensure that it can handle the traffic that we're seeing.

It looks like we're starting to come out of the woods on this one, but we'll be keeping a close eye on everything throughout the night to make sure. Stick around for updates.