I'm guessing that you're aware of the upcoming LG made Nexus 5? The successor to the current glass backed LG Nexus 4. The phone that a lot of people are currently holding out for.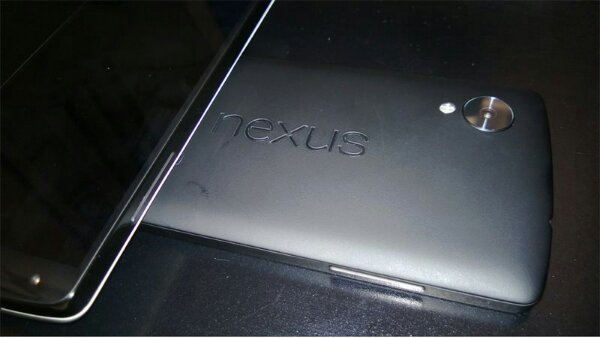 Well it seems to have appeared online again. This time it has appeared on a Mac website. Where member weespeed mentions the following.
Got to handle the Nexus 5. It is smaller than the G2.
Didn't actually measure it, but holding it in the hand it is smaller.
It does feel good holding it. The black back cover feels like my Nexus 7.

The screen was ok, didn't wow me like the Note 3.

The bezel is very small.
So the Nexus 5 is shaping up to be what seems to be an interesting sounding device. So far we've heard it's a Snapdragon 800 device with a 2300 mAh battery, a 5″ 1080p display and a 8MP camera.
In my eyes Google have two options. They make it cheap or they make it good. With the forum member saying that the screen was only ok, i'm guessing that Google and LG are cutting corners to meet a price point. Let's just hope that they don't trim the camera module too much also.
So are you one of the people waiting for the Nexus 5? Is the wait killing you?
Source – Mac Rumours