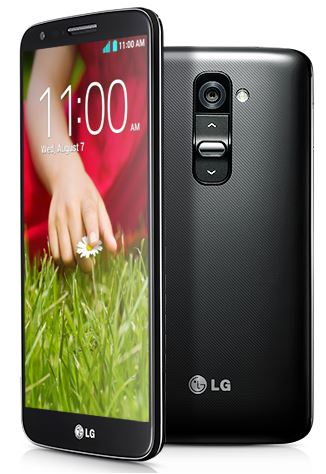 With it's 5.2″ screen and rear volume rocker, the new flagship powerhouse from LG, the LG G2 is now available from 3 stores or online.
The handset features a full HD 1920 x 1080 screen, a 13MP rear camera with Optical Image Stabilisation, is 4G ready and combines a Qualcomm Snapdragon 800 2.3GHz quad-core processor with 2GB RAM.  Running Android 4.2.2, the G2 comes complete with Wi-Fi, GPS, Bluetooth and Miracast.
An upfront cost of £49 on a 24 month contract means that you can pay £29 per month for the Ultimate Internet 500 plan or £32 per month for the Ultimate 1000 which are both available with all you can eat data.
Sylvia Chind, head of devices at Three said:
"The G2 has got some interesting new features and a slick design. It's also got some cutting edge technology that means it will be an attractive option for those that like to multi-task and stay constantly connected, especially with our all-you-can-eat data packages."
Full details are available from the Three.co.uk website.