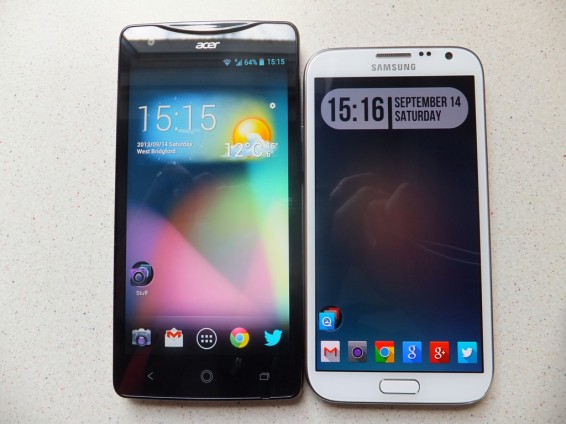 I'll come out and say it, I love enormous phones, call them phablets, small tablets, massive phones or just plain old stupid. I'm a convert, I've come to terms with the fact I'm never going to be able to wear super skinny jeans and own a large phone. Life is all about compromise I guess.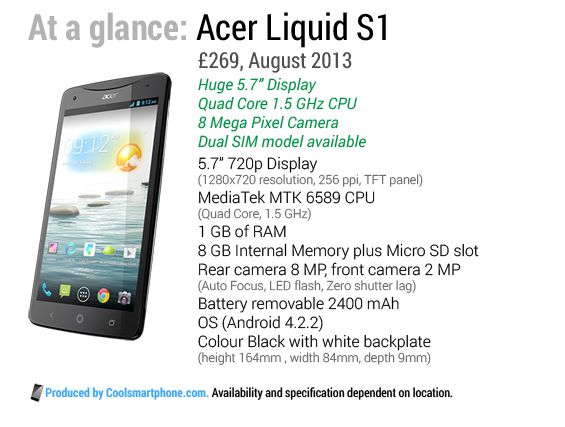 The Acer Liquid S1 knows about compromise too, so you'd think that me and it would be ideally suited. Well er…. We'll get to that in a bit. I've had the Acer Liquid S1 for a few weeks now and it's time for my full review. Starting as always with my good and bad points.
Good Points
Being large means everything is clear and easy to access
DTS Audio Enhancement
Dual SIM model available
MicroSD slot
A few nice software additions
Bad Points
Being large means that one handed operation is virtually impossible
Plasticy feel
Mushy buttons
No notification light
GPS doesn't work thanks to MediaTek
Viewing angles of the screen
The screen is a fingerprint magnet
Design
The Acer Liquid S1 is big and I mean big. The screen is only a little bit bigger than either the Note II or the Note 3 yet the device itself is about 1cm taller and a little wider. It does feel good in the hand though, forget all hopes to be able to use this device with one hand, you're going to need another hand to use the S1.
The Liquid S1 is one of those domino devices, with a white backplate and a black front, it also has two metal strips running down the edges. It looks nice, the edge strips are contoured and the backplate curves in at the edges which also helps with the feel in the hand.
The buttons ports and sockets are nearly in the position you'd expect, I'm used to the power button on the right, but on the Liquid S1 it's on the left. The volume is opposite side, so everytime I wanted to turn the screen of I kept hitting the volume instead.
Hardware
The spec is typical fair for a mid range device, it's a bit like a trimmed down Galaxy Note 2 spec.
System: Android 4.2 Jelly Bean
Processor: 1.5 GHz / Quad Core / Media Tek MTK 6589
GPU: PowerVR SGX 544MP
Memory: Internal: 8 GB / RAM: 1 GB / Slot type: microSD / Max. slot capacity: 32 GB
Display: 5.7″ / TFT / Resolution: 1280 x 720 pixels / 256 ppi
Camera: 8 Mpixels / Flash: LED / Video: 1080p HD / Front: 2 Mpixels
Network: 3G: 850/900/1900/2100 MHz / GSM: 850/900/1800/1900 MHz
MicroSIM
Dual SIM option available
Wireless: Bluetooth: 3.0 / Wifi: IEEE 802.11 a/ac/b/g/n
Connection: Jack 3.5 mm / micro USB
GPS: aGPS
Sensors: Accelerometer, E-compass, Gyro sensor, Proximity sensor
Battery: 2400 mAh
Weight: 195 g
Dimensions: 164 x 84 x 9 mm
Highlights of the spec are the Dual SIM option, the Quad Core CPU and the Micro SD slot. You basically get everything you'll need to function. Luckily Acer have got the internal memory right, with only one partition used. Here is what you get out of the box after updating the stock apps. But there are a few bad choices, the screen whilst bright and colourful gets distorted at extreme angles and the 8GB internal memory means that if you want to install a load of games you will need to pick and choose.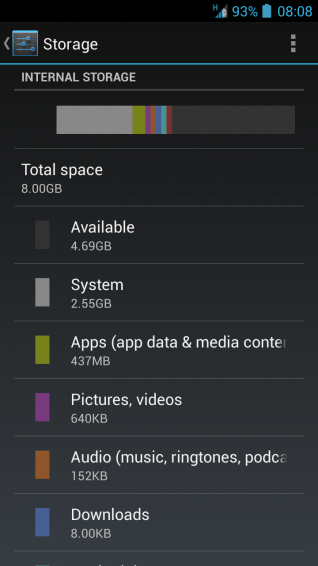 Software
Acer have toyed about with skins and software tweaks over the years, the Liquid S1 seems to be the pinnacle of their efforts over the years, Acer have tweaked the home screen, the lockscreen, the camera app, the messaging app
Acer have installed quite a few apps for your benefit, the clock widget is possibly the only one of any use, oh and maybe the Live Screen app.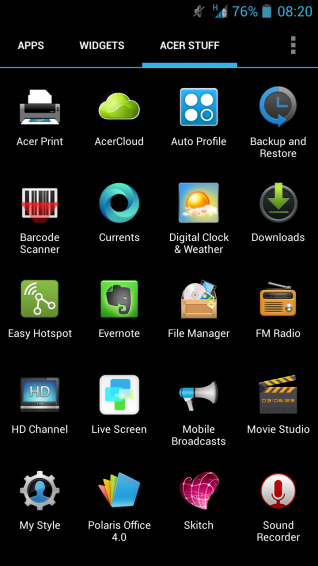 Here are the Acer Clock and Weather widgets, they're quite nice and the weather has a background app accompanying it.
The Lockscreen has a fan effect, it has four editable shortcuts, lockscreen widgets and quick launch camera.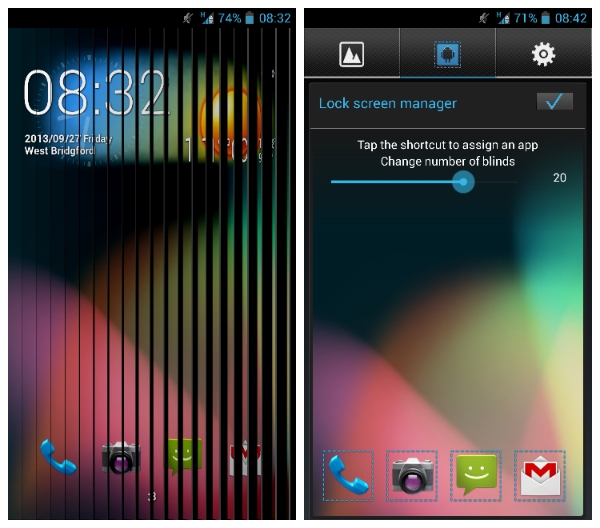 Acer have added something called Float UI which is a two part method to allow certain apps to float over the top of the UI. First and foremost is Float UI, you get four movable windows, for a calculator, camera, maps and note taking. You can move them around, maximise them or close them. Standing alone they are pointless, but you can launch them quickly.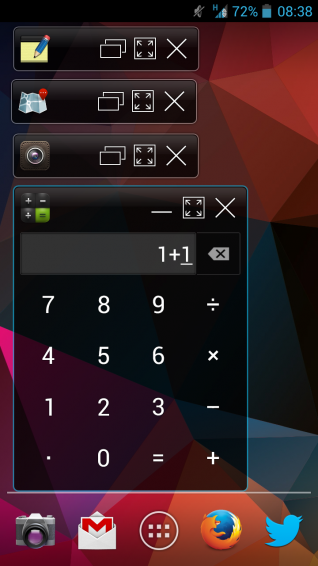 If you press and hold the the multi tasking button up pops a panel at the bottom of the screen and these shortcuts are available plus eight other app shortcuts.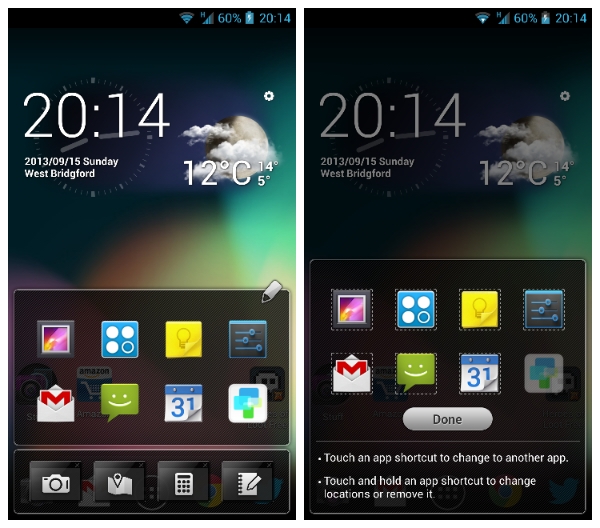 Lastly Acer have added something called "Live Screen" which allows you to annotate photos or screenshots, quite useful if you send graphics back and forth to work colleagues or friends.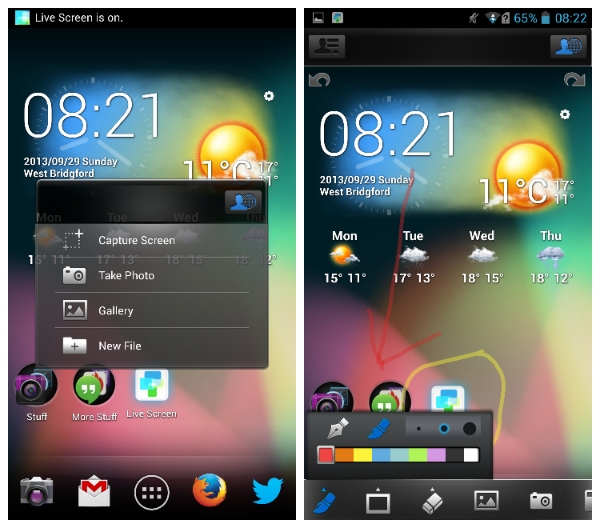 Other notable stuff
Camera
The camera is an 8MP camera with an LED flash, nothing hugely fancy here. The camera app has a range of capture modes such as Normal, Panorama, Smile Shitter, Beautification, HDR, Best Shot, Continous Shooting and a few others. You also get some scenes as well covering the usual, Auto, Night, Sunset, Party etc etc. In auto mode I found the Liquid S1 in bright light to take average pictures the auto focus was a bit hit and miss, I had to tap the screen the correctly focus. In low light it got predictably noisy and out of focus.
DTS Audio enhancements
DTS is basically just an audio codec that Acer use on their devices. Acer ship an alternative graphic equalizer. With a decent pair of headphones the music quality is really quite good.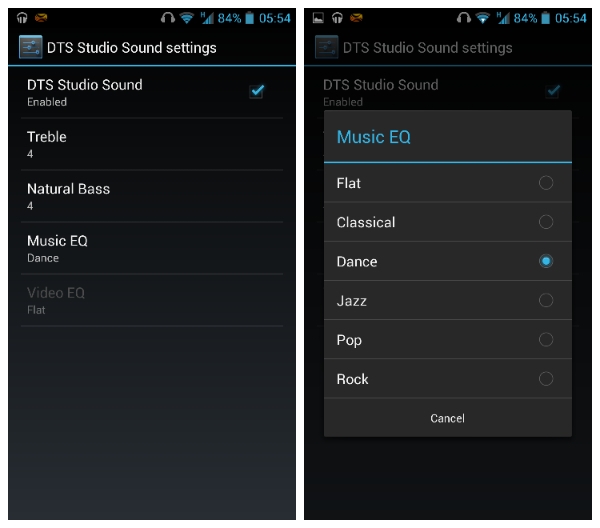 Battery life
I found the 2400 mAh battery to be pretty good, it lasted longer than my Galaxy Note II. Screen on time to go with the below shot was about 4 hours. I easily killed it by lunchtime under my normal super heavy use though. Below was more of a normal person usage.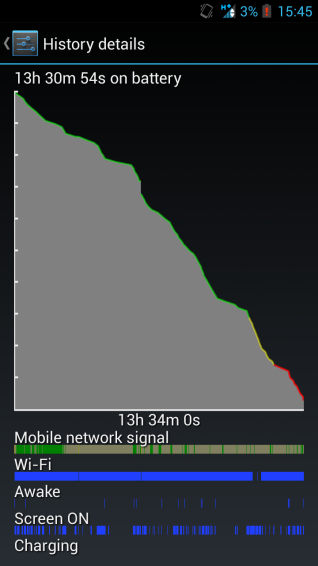 Benchmarking
The Liquid S1 comes out similar to the Nexus 4 and the HTC One X.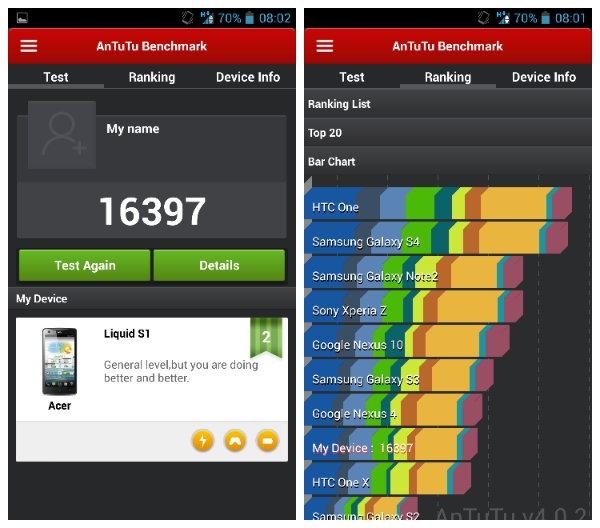 GPS
The MediaTek chip used in the Acer S1 is well known to have GPS issues. Because of that it just basically doesn't work. Here is a GPS test app attempting to get a fix.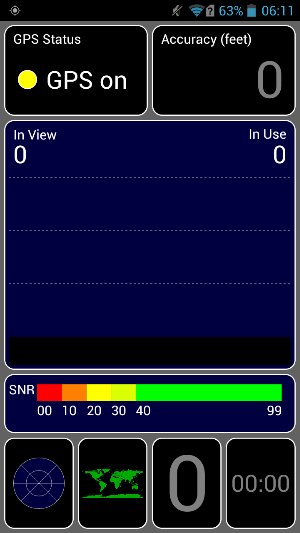 Conclusion
The Acer Liquid S1 is a great big phone with a reasonable spec and a reasonable price. Especially for the Dual SIM version (about £269). You get a lot of features that all work well. If you travel a lot and like the idea of a huge oversized phone then this might be the one for you. You'll need to be prepared for the plasticy feel, the dodgy viewing angles on the screen, the hit and miss camera and the smallish internal memory.
Acer Liquid S1 - Review
Design - 7.5
Hardware - 7
Software - 8
Camera - 5
Screen Quality - 5.5
Battery Life - 7.5
6.8
The Acer Liquid S1 is a great big phone with a reasonable spec and a reasonable price. Especially for the Dual SIM version (about £269). You get a lot of features that all work well. But there are a few negatives though.