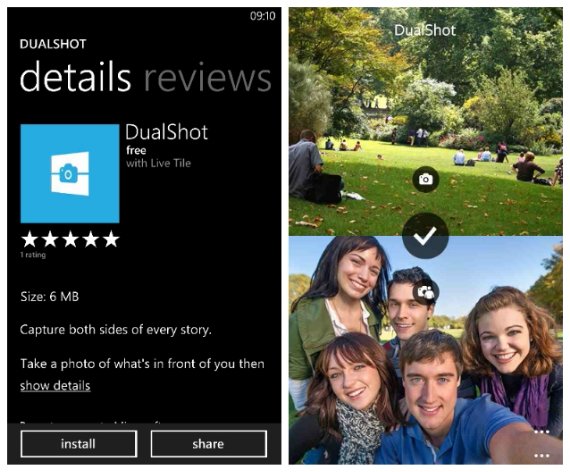 I take a lot of pictures and often wish I could share my emotions whilst taking the picture. DualShot for Windows Phone let's you do exactly that.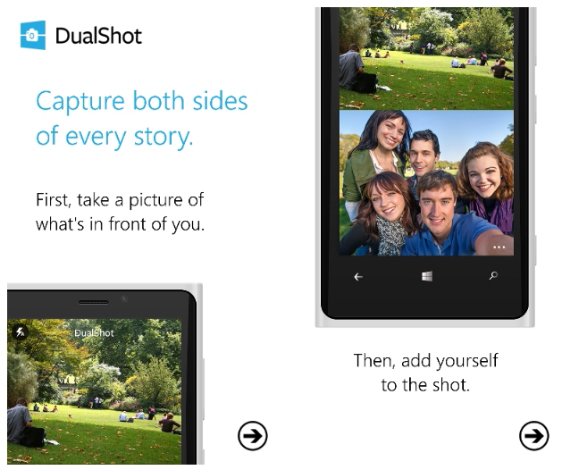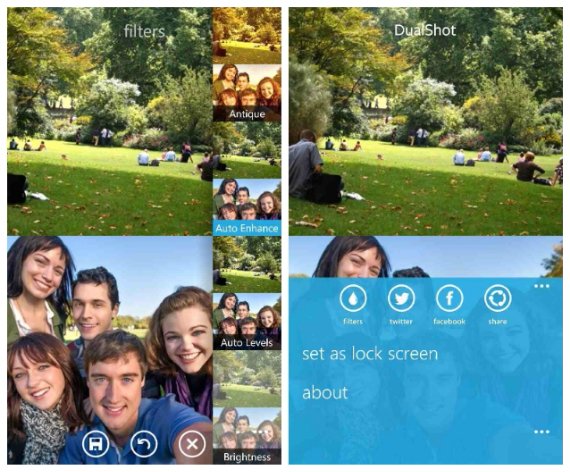 Capture both sides of every story.

Take a photo of what's in front of you then add yourself to the shot to complete the story. DualShot elevates the experience of capturing a moment by letting you share both sides with the people you love.

Features:

• Native sharing to Facebook and Twitter
• Export your photo to your installed apps
• Enhance or add a touch of creativity with filters
• Set a photo as lock screen
• Launch DualShot from the camera lens view
It all sounds easy to make something great looking. Here is what I knocked up after a lengthy period of time deliberating what to photograph.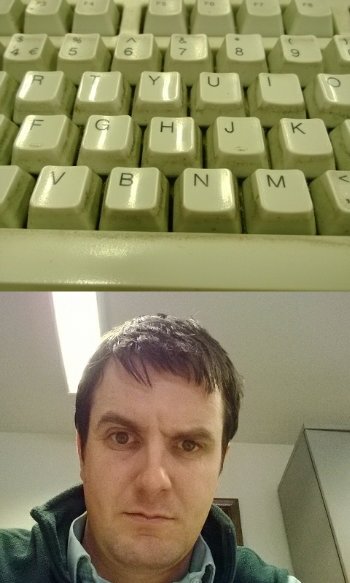 To install it just head over to the link below.
Windows Phone Store Link – DualShot