As much as tablets are useful, one thing remains true. The bigger the tablet the harder it is to type, onscreen keyboards are just a nightmare stretched across a 10″ screen. It's never as easy as typing on a laptop.
As Samsung have quite a few different laptop models it was only a matter of time before they started to converge. We saw the first tablet and keyboard models earlier on the year with a variety of Windows 8 devices and the funky Ativ Q, a Windows and Android hybrid that might not ever appear.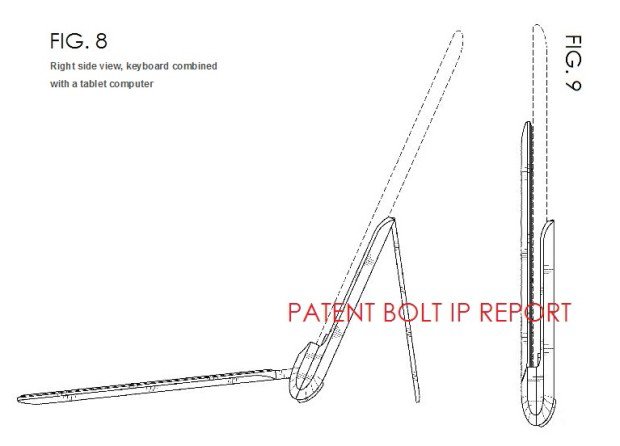 A patent has been granted to Samsung that shows a rather cool design for a folding keyboard. It seems that the tablet would be insert into the middle of the keyboard and then used like a Ultrabook. The keyboard appears to have a kickstand on the back too and also looks like it could close up and act as a case.
All interesting stuff, which we can only hope will make it to the real world.
Source – SamMobile