Today, Nokia and Adidas have announced the launch of a new app by Adidas, called miCoach and it's a fitness app for Nokia Lumia devices.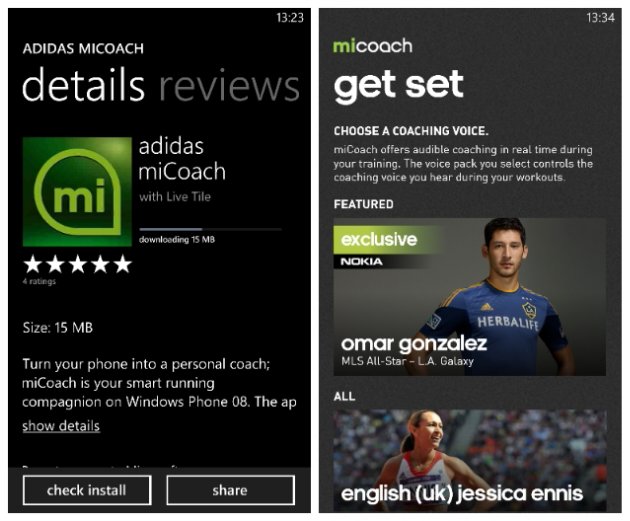 The Store description is as follows, it all sounds great, I almost want to run around nearby my work just to see if it works.
Turn your phone into a personal coach; miCoach is your smart running compagnion on Windows Phone 08. The app uses GPS and real-time voice coaching to pace you through your exercise regardless whether you are indoors or outdoors. Additionally get access to hundreds of strength & flex exercises to achieve your fitness goals. miCoach works with many adidas top athletes and coaches to offer the best in training building speed, endurance and strength. Train smarter and be faster with miCoach!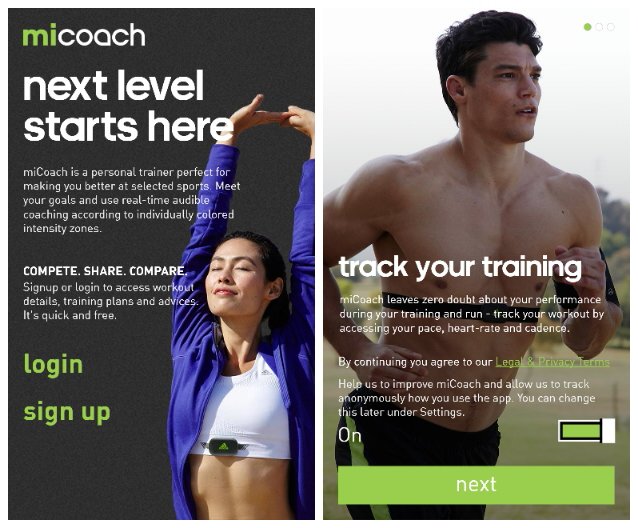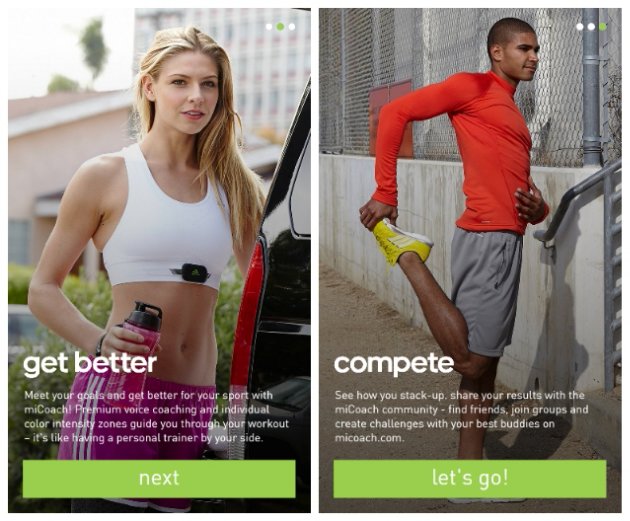 The launch of Adidas miCoach for Nokia Lumia is a significant endorsement of the Windows Phone 8 platform and brings coaching features exclusive for Nokia Lumia fitness enthusiasts. The fitness app combines several features unique to Lumia smartphones:
– Nokia Music: Complete control of your Nokia Music playlists from within the Adidas miCoach app, letting you find just the right beat to accompany your training
– Advanced Bluetooth Technology: With your Nokia Lumia 520, Lumia 620 or Lumia 720, you can be sure of exercising at the right level of intensity simply by wirelessly connecting a wearable heart rate monitor via Bluetooth SMART
– Exclusive Athlete Coaching: Exclusive voice pack from Major League Soccer star Omar Gonzalez so you can be inspired by one of the world's greatest sportsmen while you train
– miCoach Live Tile: The top-screen miCoach live tile sets out your fitness objectives meaning you can track progress without having to even open the app, making your training program an integral part of your daily routine
– GPS-Enabled Route Tracking: HERE mapping to track your routes and share them with friends
You can get miCoach by just clicking on the link below with your device.
Windows Phone Store Link – miCoach