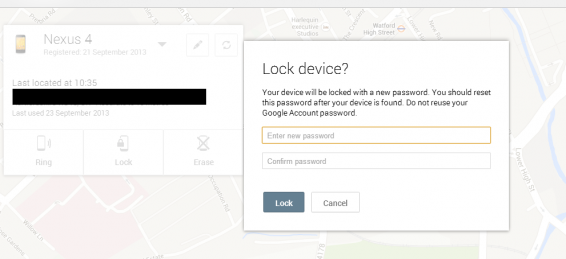 Google were late in the game in bringing remote find and wipe options to Android but now that they are finally with us it would seem that Google are not resting upon their laurels.
Added today is the new Remote Lock feature which enables you to remotely lock your device with a new password should you have temporarily mislaid it.  This is a less drastic solution than completing a full wipe as it will simply password protect your device.
Activation is simple, simply go to Android device manager on your pc, wait for your device to be located and select lock.  This brings up a password box where you put in your new code, confirm it and select the lock button and wait.  Your are then told that a lock command has been sent, your device screen turns off and waits for your selected lock code.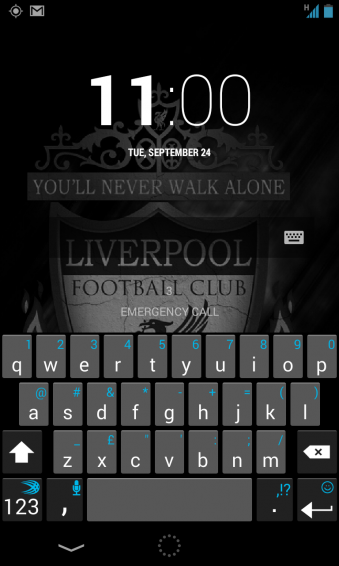 I have to say that upon trying I could not get this to work for me whilst on wi-fi but as soon as I switched to the 3G network all worked fine.
It would seem that finally the accusations of Android lacking in security are being addressed and that Google are intent on ensuring that they have the necessary options in place for users to secure their devices.