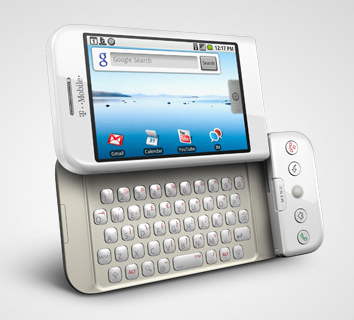 I can't believe it's been nearly half a decade since I got my hands on the the HTC G1, and I've been hooked ever since.
Today marks the 5th anniversary of Android. The initial release was on September 23rd 2008 and we covered the launch and the new Android handset – sold a month later – the HTC G1. It was known as the HTC Dream, the T-Mobile G1 and even the Era G1.
How quickly the pace of Android development moves along, it's hard to think that the operating system is just (in all practical sense) five years old.
Back in those days we were excited that the G1 had HSUPA data and thought that the keyboard was the best thing since sliced bread. Yes, a keyboard!
You still had a horribly ugly interface by today's standard, could only use one Gmail account per device and had to use a USB adapter to plug your headphones into the G1 … but I really didn't care, this was the future.
So raise a glass with me and wish that little green bot a happy one, can you imagine What is going to be like in another 5 ?