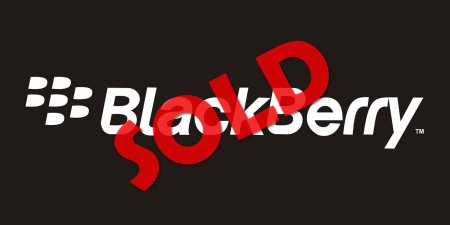 The troubled smartphone maker Blackberry was once top of the pile has today agreed a sale to a private consortium.
According to Reuters the beleaguered manufacturer is to be sold to a group of companies led by Fairfax Financial Holdings Ltd for $4.7 billion.
A "Letter of Intent" has been signed by Blackberry in a potential deal worth $9 per share.  There is to be 6 weeks of due diligence during which time Blackberry is free to look for higher bids.
This is some $2.5bn less than Microsoft paid for Nokia.
The question now is what are they going to do with the company.  Is it to be broken up and sold on or will the consortium try to turn around the fortunes of the failing company?
Time will tell what the future holds for Blackberry but clearly after last weeks dismal results something has to change and this looks like the beginning.