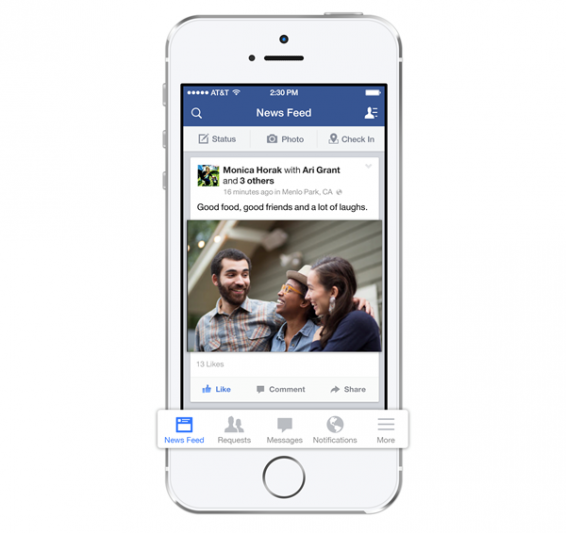 The release of iOS 7 saw a whole new visual style for Apples devices.  This of course means that apps that previously fit in with the design styling now will need an update to fit in with the new styles.
One of the first third party apps to see an update is the official Facebook app which today sees a new release which has "a new look designed with iOS 7 in mind."
With Facebook 6.5, it's now easier to navigate the app—you can quickly switch from News Feed to your friend requests, Messages or Notifications; just tap along the bottom of the screen.  You can also tap the "More tab" on the bottom right to see options like your Timeline, groups, events and more.  In addition, the app looks right at home within iOS 7 with new design elements including a translucent bar at the top of the app which will change dynamically as you scroll through different photos and posts.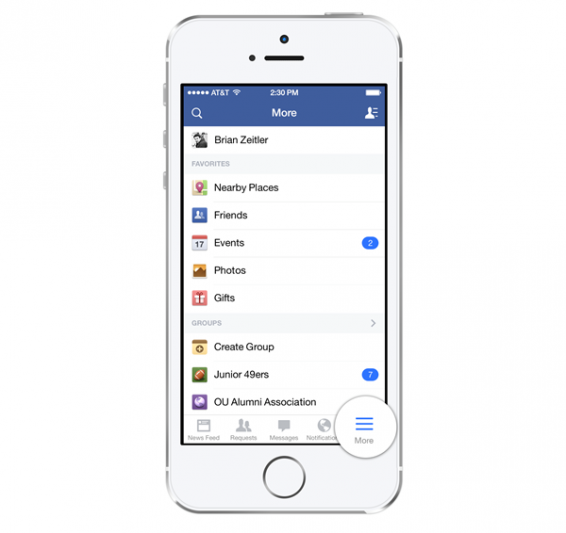 The update will be available from the App store later today.