Ever since I've had a mobile phone I've always wanted to play about with the file structure, even if it's for something as menial as deleting some music from off a SD card. File manager apps are an essential part of life, if you're on Android especially. As you can't access most of the file system on iOS or Windows Phone.
During my time using Android I've used no end of file managers, most recently I've been using AntTek Explorer which has just had an update giving it a load of new features and a new look (several new looks actually).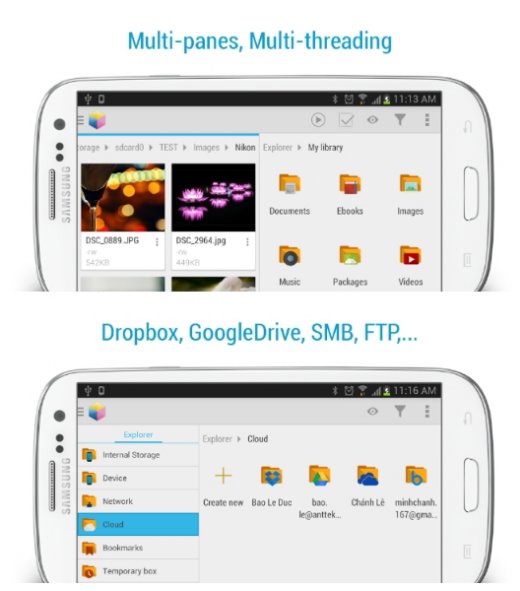 As to why I use it over all of the others, well, the first line of the Play Store description sums it up.
The most intuitive, useful and simple, speedy File Manager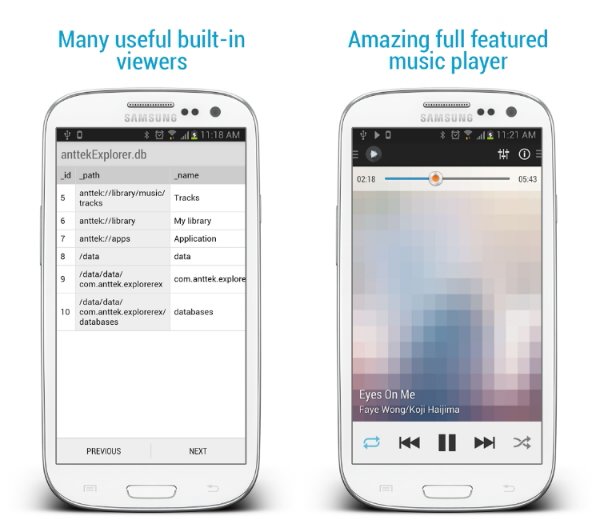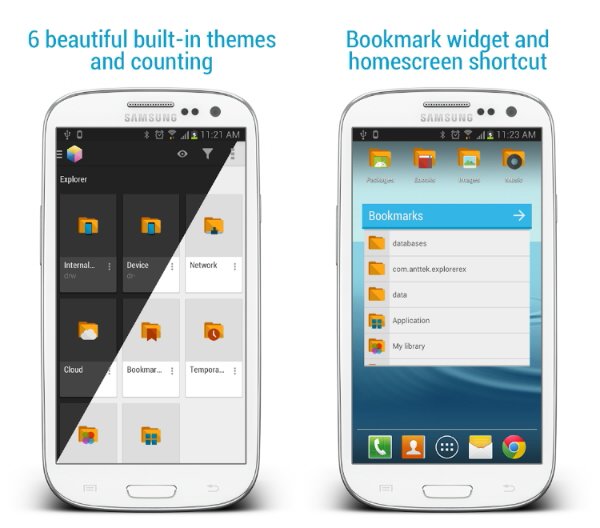 The latest update has tied together what used to be a complex selection of different plugins and made one seamless app.
The rather lengthy feature list is as follows:
☆ Drag and drop anywhere
☆ Seamlessly copy/move files from different panels or from local to server
Flexible layout customisation
☆ 6 different panels to select: Overview, temporary box, etc.,
☆ Contextual toolbar to easily drag and drop
☆ Optimise panels for both phone and tablet
☆ Collapsible panels
File browser
☆ Manage local file (SDCard)
☆ Manage system partition (if rooted)
☆ Streaming from remote file server for audio and video
☆ Access to unlimited cool/free themes
Root file manager
☆ Browse private partitions (i.e. /data, /system) as regular files on SDCard
☆ Delete system/stock/bloatware apps
☆ View system files
☆ Auto-remount partitions
Cloud explorer – cloud files as in your local
☆ Google Drive,
☆ SkyDrive,
☆ Dropbox
Network – seamlessly browsing files
☆ Samba/CIFS/Window shared/
☆ FTP/FTPs
Utilities
☆ Cool music player with full equalizer
☆ Storage detail information
☆ Nice home screen widgets & shortcuts
Build-in viewers
☆ Pictures viewer
☆ TIFF viewer
☆ Zip/Rar viewer
☆ APK viewer
☆ Source code viewer: support more than 13 programming languages (java, C, php, perl, etc.,)
Themes
☆ Dark/Light
☆ Pinky, Android, Wooden, etc.
Quick search
☆ Quick search all sd card
The app is free on the link below, it really ticks all of the boxes for me, network browsing, cloud file management, SD card support and root support too.
Play Store Link – AntTek Explorer Ex