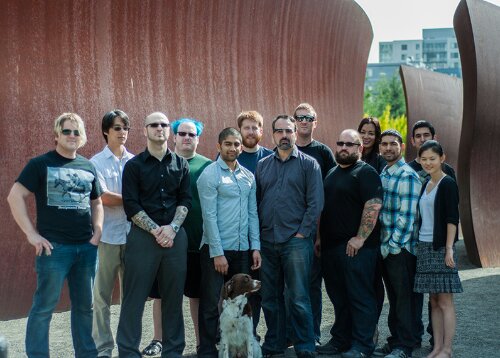 If you've used Android for any length of time and found the software upgrade path to be either…
A) Buy a new phone or..
B) Wait for your manufacturer / network to approve and release the update
… then you'll have probably found an option C, CyanogenMod.
The ROM has come a long way since it first appeared in 2009 and has become the go-to ROM for many Android fans. Now the man behind it, Cyanogen – aka Steve Kondik – now has his own company, complete with other coding wizards and two dogs.
They plan to continue the ROM, which is famed for being stable and clutter-free. They will also continue to create based on your feedback, plus they'll be providing security solutions, constant updates and products that'll be available on everything, to everyone.
However, although a lot of phone manufacturers are making boot-locking a thing of the past, the installation of a ROM can still be more than a little tricky, so they've worked to document the process for every device that'll run CyanogenMod. Not only that, an installer will be available on the Play Store in the coming weeks to help you through the process.
For more information, check out cyngn.com, and if you've never considered swapping the ROM on your phone, maybe now is the time.