A nice package arrived via DHL this morning, it contained a handset I have been VERY excited about getting hands on time with away from a promotional stand or dark room.
That is of course the Lumia 1020 complete with massive 41 megapixel camera!
Nokia also posted it in a very special design container which you can check out for yourself in the unboxing below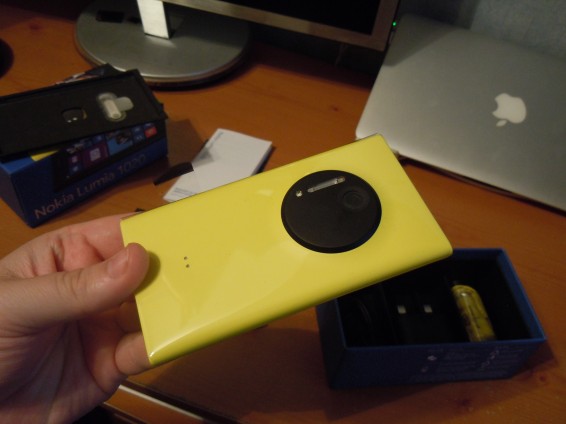 Having only just unboxed it for the first time, we will be bringing you much more coverage of this amazing new camera phone over the next few weeks.
However is there any questions and of you have about the 1020?
Please ask in the comments below and I will look to answer as many as possible in an update shortly.