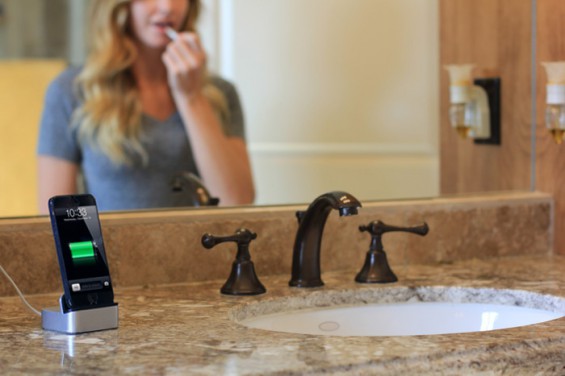 Looking through the crowd funding site Kickstarter I think my prayers have been answered with the Everdock.
Well-made and nice-looking, universal docks that work with a variety of devices are hard to come by. The folks at FUZ Designs are hoping to solve that problem with EverDock.
The goal of EverDock is to provide a single docking solution that can work with any phone or tablet by providing a basic stand that can incorporate with any cord and connector of your choice.
The dock, which is made out of solid aluminium, has a channel underneath that can accommodate any plug, including standard MicroUSB, Apple Lightning or 30-pin and other similar multi-pin proprietary connectors from other manufacturers.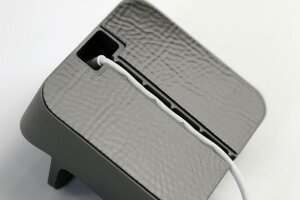 It takes advantage of micro-suction technology, meaning that the dock will stick to almost any surface and let you easily remove your phones or tablets without the dock moving.
If you choose to back the project on Kickstarter, you'll have a variety of options. The cheapest way to get in will be with an "Early-bird Special" at $39 / £23 for a silver EverDock or $59 / £38 for a silver EverDock Duo (that holds two devices).
Upwards from there, you'll find options for two and three packs of EverDocks and EverDock Duos in a variety of colour options as well.