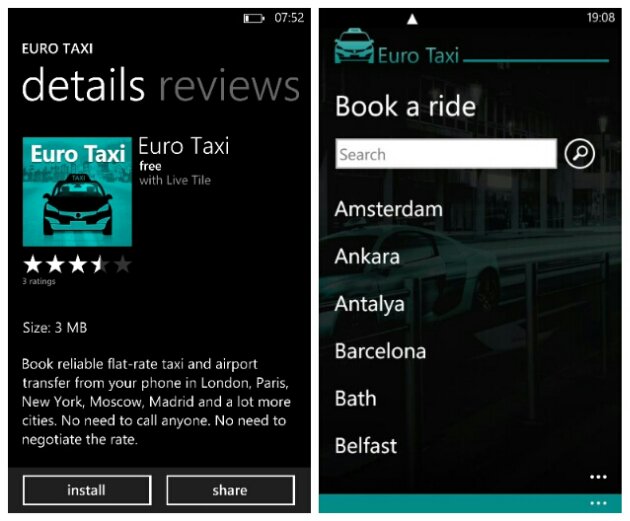 In the past hailing a cab was just a matter of putting your arm out, screaming "taxi", joining a queue of people at a taxi rank or heaven forbid ringing a taxi company up. Nowadays you're meant to use an app, like most things these days "there's an app for that".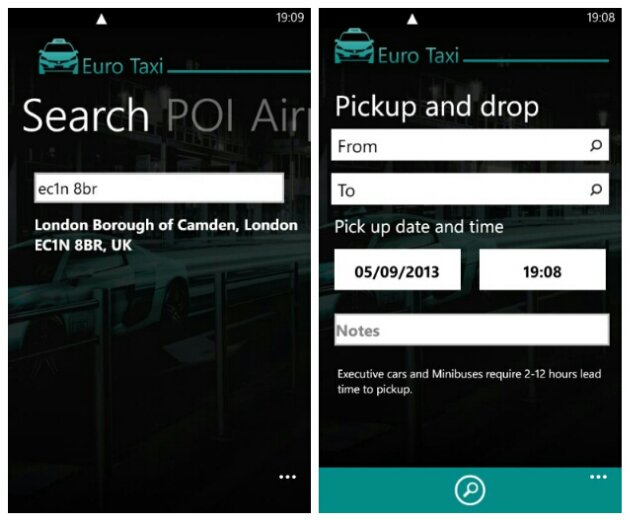 Euro Taxi lets you book taxis around the world in a nice Windows Phone kind of way.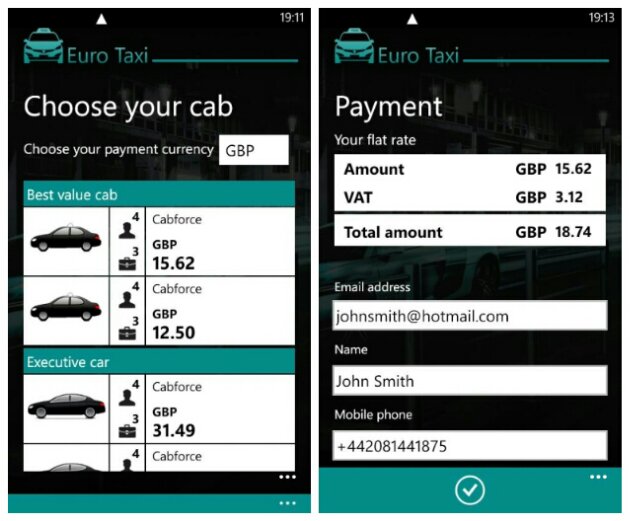 Book reliable flat-rate taxi and airport transfer from your phone in London, Paris, New York, Moscow, Madrid and a lot more cities. No need to call anyone. No need to negotiate the rate.

Simply provide your pickup location with date & time, your destination and select your exclusive ride (taxi, minibus or an executive car). You'll save an average of 13% on airport transfers as its a flat rate service.

Our cancellation policy makes it safe for you to book with us as you can cancel the ride 2 hours before the pickup time. No charges, no questions asked!

Get flat rate taxis, minibuses and executive cars in London, Dublin, Amsterdam, Paris, Berlin, Moscow, Prague, Rome, Brussels, Stockholm, Madrid, Miami, New York and a lot more. Euro Taxi serves more than 70 global destinations at the moment and the destination list is growing rapidly.
The app is available for free at the link below. Watch out though as initial checking of the fares we know the prices of seem a little bit more expensive than they should be, I guess your paying for the app development an the privilege of not having to run around in the street.
Windows Phone Store Link – Euro Taxi