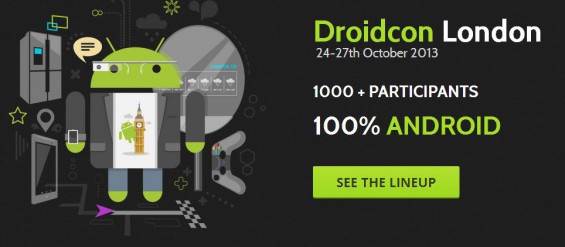 This October marks the return of Droidcon London. The Android developer conference is your chance to get down and dirty with the OS and to gain development skills from experts.
Gradleware, Evernote, Funky Android and I Fight Bears will be there and, during the two days, there'll be stacks of conferences for you to enjoy and over 1000 developers to mingle with.
Tickets are £300 but you'll have to be quick as they're only available for another two weeks. The event will take place at the Business Design Centre in Islington and features workshops, a hackathon, sessions and a party or two. You can get the full lineup here. It kicks off on October 24th and runs until the 27th.