Tablets are becoming more and more popular these days with new features and different screen sizes allowing for all types of customer.
Small tablets are great for travelling and for taking to work, where as the larger ones can almost act as a laptop replacement for lots of people…
So how will this new 8 inch tablet from Samsung do?
[yframe url='http://www.youtube.com/watch?v=41kMFHzlStM']
Many thanks to our friends at Three who were kind enough to provide us with the Note 8.0 to review
So, onto the specs….
Android 4.2.2 JellyBean
8 inch display with 1280 x 800 resolution
5 Megapixel Camera
DC-HSDPA 42Mb/s
LTE 100Mb/s
1.6Ghz Quad-Core Processor
Bluetooth, WiFi & GPS
16GB Storage with MicroSD slot for more
4,330mAh Battery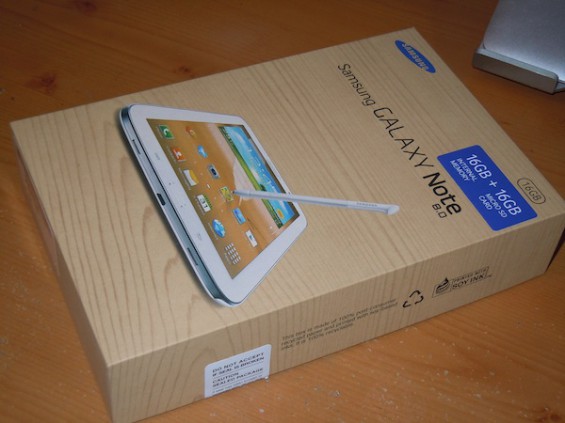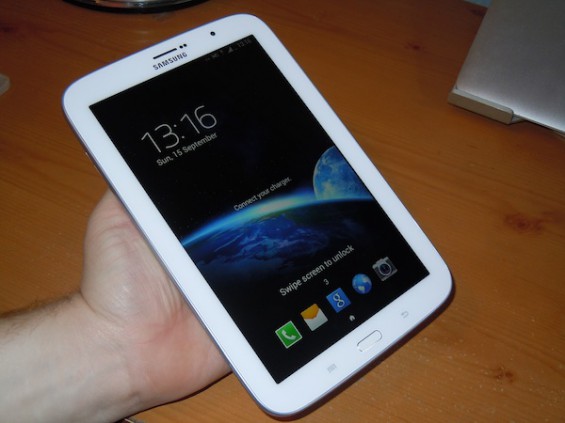 Looking at the top there's the light sensors to adjust the backlight and put the screen to sleep when holding to your ear. You also have the speaker and the front facing 1.9 megapixel camera.
Remember this CAN be used as a normal phone too…… should you ever want to be seen holding it to your head. We saw what this looks like back at MWC this year. It's a bit big..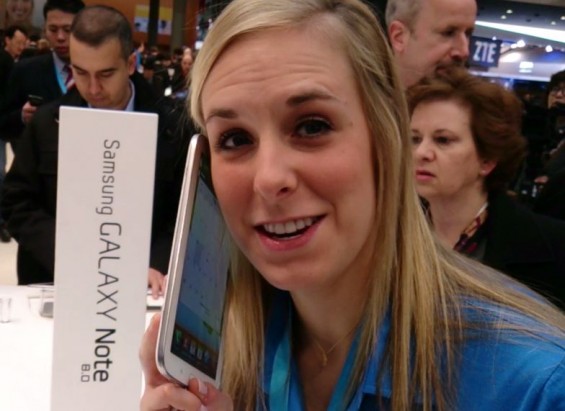 The front facing camera is good if you have a decent amount of light, if you are in a poorly lit area you will struggle for quality.
The screen is a nice 8 inch in size which many people will prefer over a larger tablet, I know I do.
The resolution is 1280 x 800 pixels and considering most of the apps are made for a mobile phone screen and stretched, the Note 8.0 can suffer with a poor screen experience with apps either normal size with massive boarders around the edge, or even worse stretched so you lose quality.
There are tablet apps out there, and quite a few but you really need to try hard to find them.
At the bottom part of the front you have a single physical home button used to always get back to the main menu, and you also have capacitative buttons for options and going back a screen.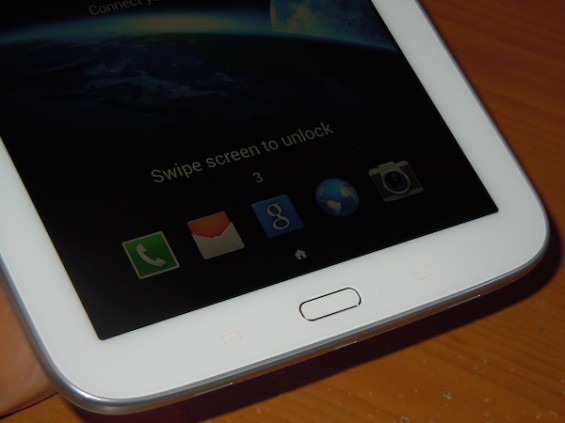 On the back is the 5 megapixel camera which also records video in 720p HD quality with stereo sound.
Apart from the camera, the back just has some labels such as SAMSUNG, 4G and other bits such as IMEI and serial numbers…nothing exciting here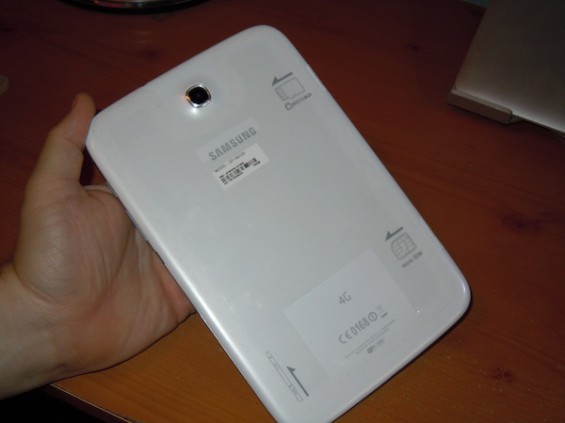 Let's face it, when it comes to using a tablet camera expectations are not as high as you would have for a top end phone. These large-screen devices were never built to use the camera as a main selling point.
However it is nice to have a decent camera on board so below are a few examples taken directly from the Note 8.0. Something worth mentioning is there is NO LED flash here to help you, instead you need to rely 100% on natural light.
As you can see from the photos below, this does has a rather large impact on quality and colours are quite poor.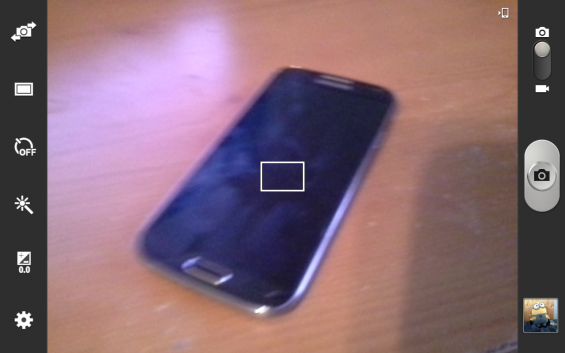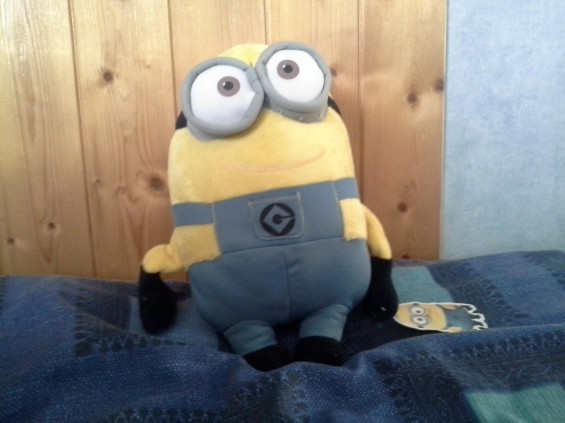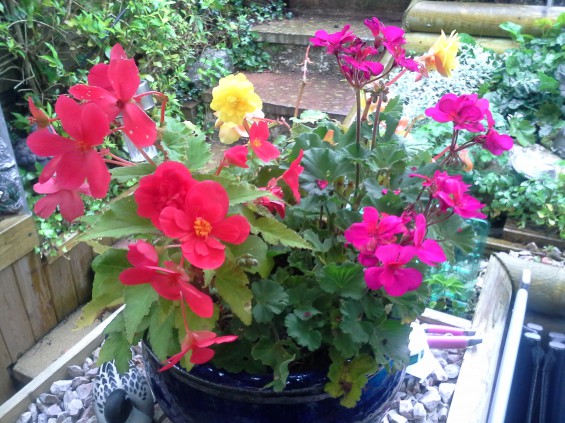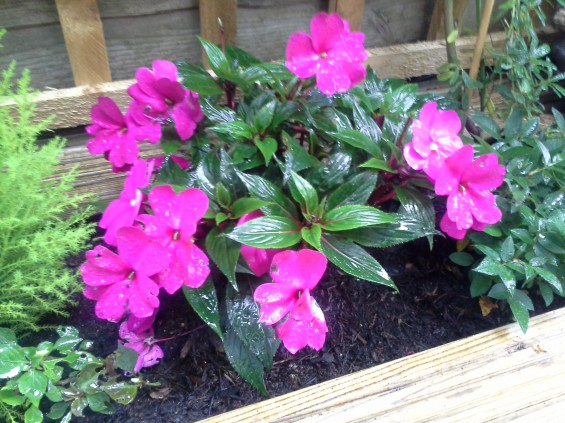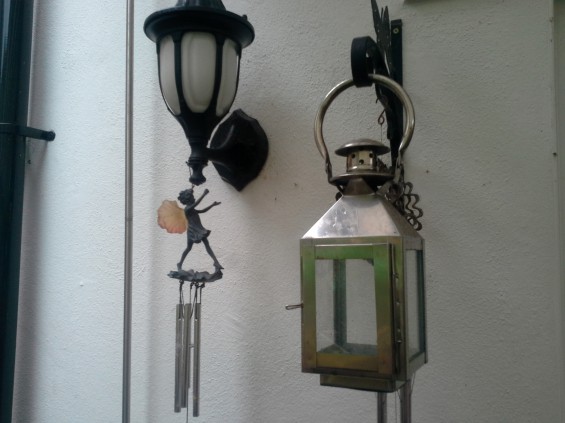 The bottom of the Note 8.0 has the microUSB port for charging and for data transfer to a computer.
The microphone on the bottom is used for voice calls and also to record audio when in video recording.
The bottom also has stereo speakers which when turned up to maximum are very loud but you also lose quality and it can sound very muffled.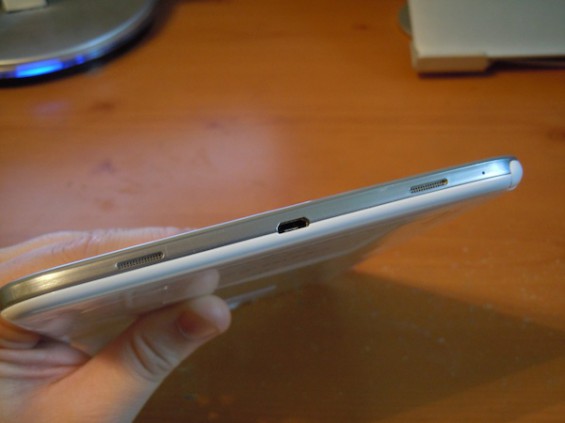 At the top you have the 3.5mm headset port as now standard on most devices such as phones or tablets. There is no headset supplied in the box so you have to use your own, which is not a bad thing as so many devices still come with a cheap pair of headphones that spoil the experience.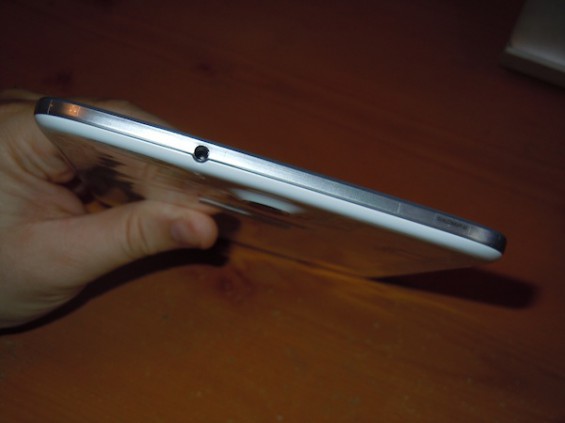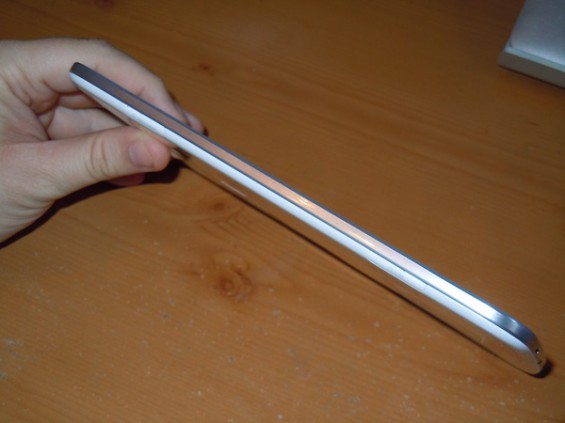 The left side is nothing special along the sides with no buttons but towards the back cover there are two slots for cards.
The first near the top is for a MicroSD memory card, we got a 16GB card in the box which makes the total storage up to 32GB (minus any internal memory reserved for the operating system).
Near the bottom is a SIM card slot as the Note 8.0 takes a Micro SIM.  This allows you to get online not only over WiFI but also via your mobile network which is really handy.
The Note 8.0 is also LTE enabled so supports Cat 3 LTE at 100Mbps plus for those of you without LTE coverage, you still get DC-HSDPA which supports up to 42Mbps.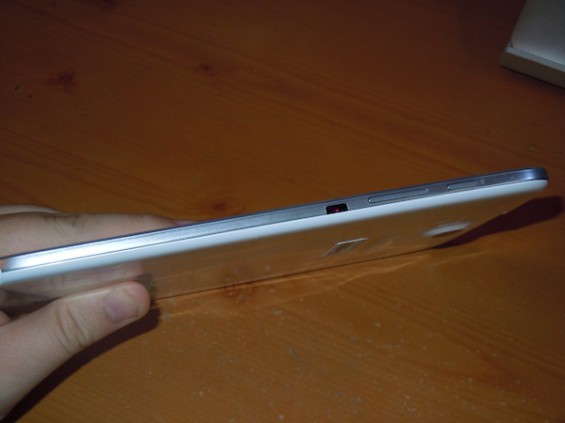 On the right side is at the top the power button also used for putting the tablet into standby.
Then you have the volume up and down keys which quickly let you change the system volume as well as put the tablet into a vibrate mode if you need quick access to that.  Oh and if you do use this for calls, it will also control the audio of calls.
Finally is the IR blaster which is mainly used to control TV using the built in 'WatchON' application, this turns your Note 8.0 into a large universal remove control if you ever wanted to use for that.
Final Thoughts
To be honest I still have very mixed feelings over the Note 8.0 and that is more down to software than the actual hardware.
There are many many Android tablets out there now, and some of them seem to act like a tablet such as the Sony Xperia Z Tablet which has a normally landscape orientation, more tablet specific apps and the whole experience just acts like a tablet.
With the Note 8.0 if feels like Samsung have taken their phone version of the OS and just put that on here instead, easily noticeable by including the Phone and Messages apps, you can even make normal phone calls over this!
The applications are also just phone apps stretched to fit the larger screen which at times just does not look great when compared to something like the Apple iPad Mini.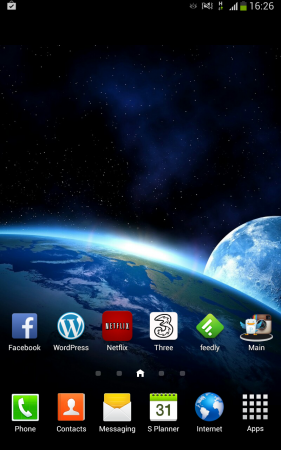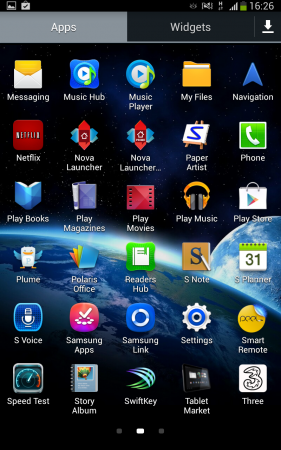 The iPad has tablet specific apps which make more use of the larger screen, where as this Android tablet just takes the phone to a whole new size.
Don't get me wrong though, many people will love what the Note 8.0 has to offer.
The S-Pen is great for taking notes on the move, the battery is a very large 4,300mAh which will get you through the day with a lot of use and with it being 4G Ready, you will get even faster speeds on the move once 4G is rolled out.
However for a tablet experience, although it might cost a bit more, the iPad Mini or Xperia Z Tablet do make better options for a tablet experience and in my eyes the iPad Mini is still the gold standard for smaller tablet devices.
Or if you really do want to go down the Android route, check out the slightly smaller but overall better new version of the Nexus 7
In general to me anyway, the Note 8.0 felt like a really really big phone instead of a small tablet
As always though, the best thing to do is visit a store yourself and see what you think of the device personally.
Samsung Galaxy Note 8.0 - Review
Design - 9
Hardware - 8
Software - 5
Camera - 4
Screen - 7
Battery - 8
6.8
Tries to be a great tablet, but is more of a stretched phone no one will use as a phone