EE have just updated their online store and now include prices for the new Apple iPhone 5s. The handset goes on sale Friday 20th September – just next week.
As expected, the pricing is high for their latest premium phone which comes complete with fingerprint scanner, new and improved camera, three metal colour variations and iOS 7.
The best plan to get the 5s 16GB at the lowest price is £51 a month. This gets you the phone for just £19 in addition to unlimited calls, texts and a massive 20GB of UK internet.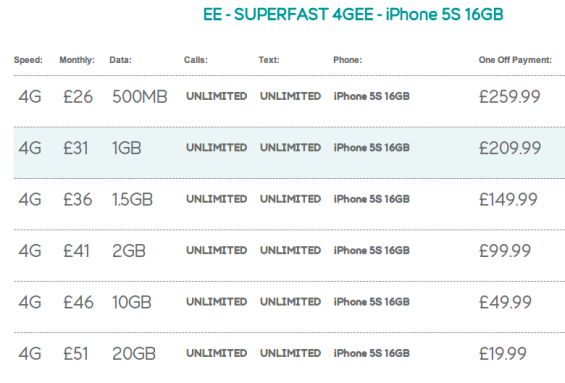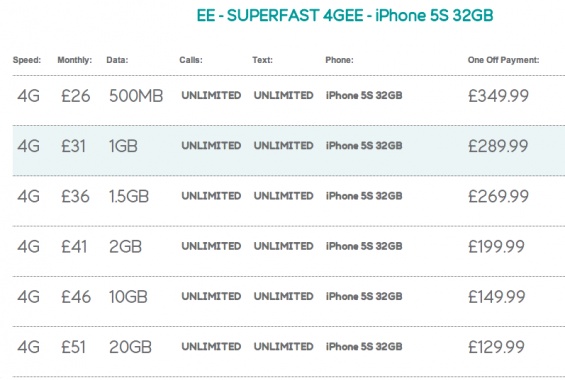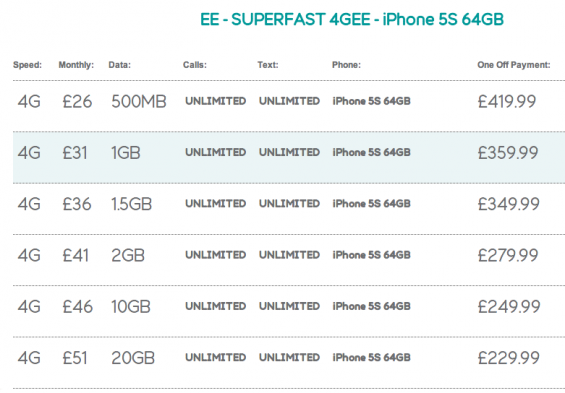 Check the link below for more information.
Source:  EE Store