Review contributed by Richard King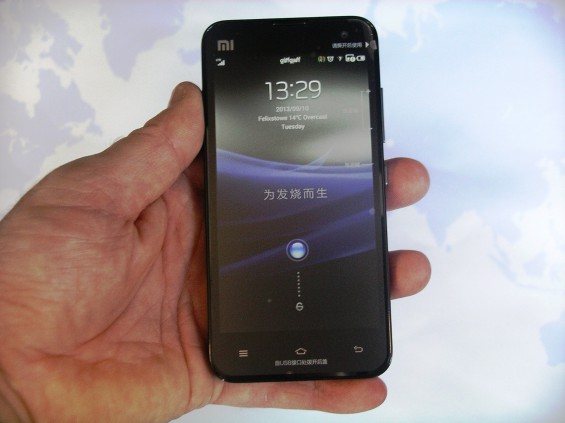 I first become a follower of MIUI back in 2012 when I was searching for a stable rom to put on an HTC Sensation XE. I was fed up with constantly finding bugs in other development ROMs that I was using, so I searched online and found MIUI and the manufacturer Xiaomi Corporation.
Once I had found a forum that was using this User Interface I started to correspond with the members. They only had great things to say about MIUI etc. Soon I had MIUI v4 installed on my trusty phone and my interest grew in this relatively young company.
After following Xiaomi and MIUI since my first encounter, I have seen Xiaomi grow with remarkable success. They currently 5 phones available, the MI1, MI1S, MI2, MI2A and MI2S. They have new products coming soon and some other exciting goodies too.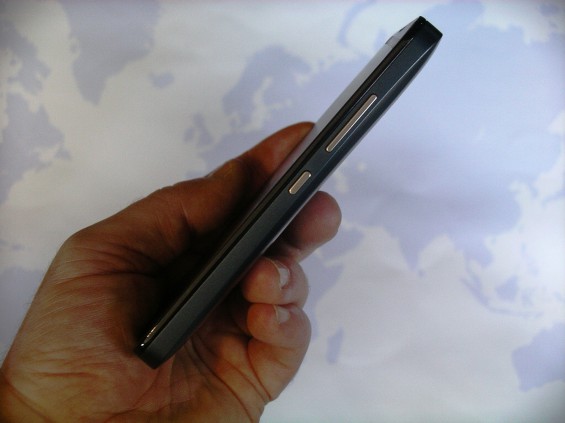 After reading about these current phones in action via the forums, people were raving about just how good they were, and I could not restrain myself any longer, I just had to get one as a replacement to my ageing sensation XE phone which had served me well with MIUI OS installed.
After a few conversations with a Chinese Wholesale Company called ibuygou.com I found myself talking each morning with a very professional team who agreed to ship the current flagship model to me to do a complete review and provide and recommendation for their company.
I jumped at the chance of this and have documented the full detailed ordering process to delivery to me. The company use DHL as one of their courier companies for global shipments. Now, most people do not understand the full complexities of shipping goods from China to UK. My order was processed on a Tuesday and it takes about 1 to 3 working days to ship from China to United Kingdom via DHL.
At every stage on the parcels journey I was fully updated by the tracking number on DHL's Website so that I could follow its progress.
Now, onto the phone which is what this review is about. The phone arrived with me by DHL fully sealed and documented.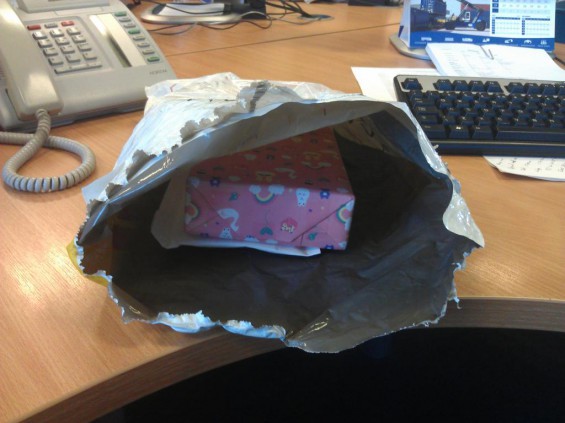 On opening the parcel I found the most perfect wrapped box in nice wrapping paper waiting inside the DHL plastic shipment bag along with invoice etc.
I opened the wrapping paper and found a very substantial box with Xiaomi and Ibuygou information on it, the internal box was made from sturdy cardboard and the contents arrived in pristine condition.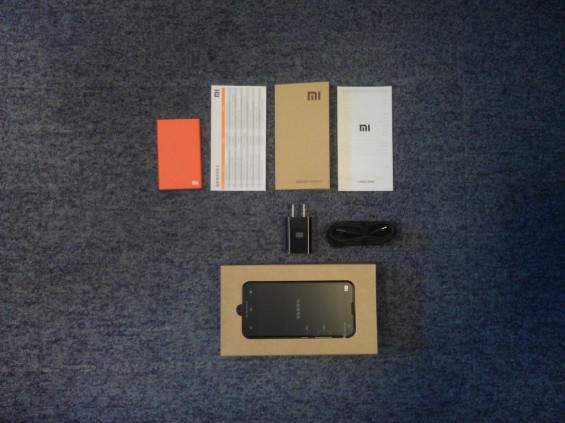 Opening the box I found a brand new MI2s Phone sitting securely in its own compartment, after proceeding to remove the phone, underneath was a sealed battery and USB to micro SD wire along with a continental 2 pin charger plug that would need to go in a 3 pin converter for UK use which unfortunately doesn't come as standard or shipped with the phone.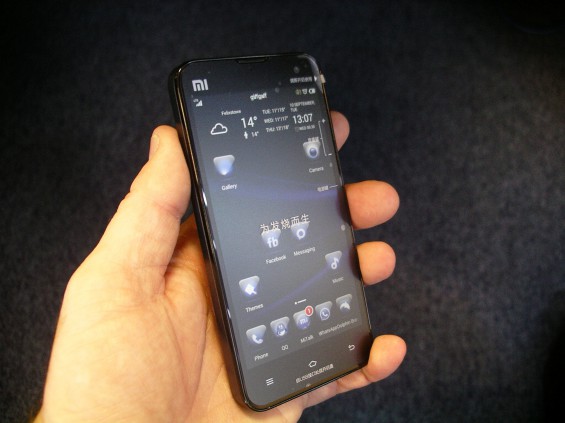 Also sealed in its own cardboard sleeve was the instruction manual and guarantee etc. which unfortunately is only written in Chinese and not European Languages.
However the way the phone and accessories were packaged together was in my mind nothing short of perfection, everything was packaged neatly etc., Xiaomi have put a lot of thought into its products and their attention to detail is the finest I have seen anywhere.
As for specs, this handset has a 4.3″ screen and a 720×1280 pixel 342 dpi screen. It's powered by a Qualcomm Snapdragon 600 quad-core CPU running at 1.7GHz with 2GB RAM and either 16GB or 32GB or storage. There's an 8 megapixel camera at the back and a 2 megapixel camera at the front. It runs Android Jelly Bean 4.1.1 MIUI V5.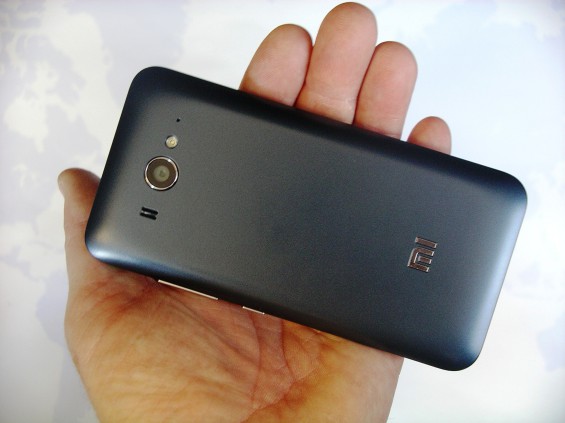 My first impression of the new Xiaomi Mi2s is its build quality which is superb, after you remove the back cover (Xiaomi need to make the body with a release catch which this phone unfortunately doesn't have and it's quite tricky to remove the back cover). I found the easiest way was to use the area where the USB charging connection is located to lever off the back cover. Also the camera is remarkable and cannot fault it apart from (a small quirk that the Manufacturers could improve on is recess the rear camera glass into the body as it is currently flush with the back cover and may be prone to scratches over a period of time).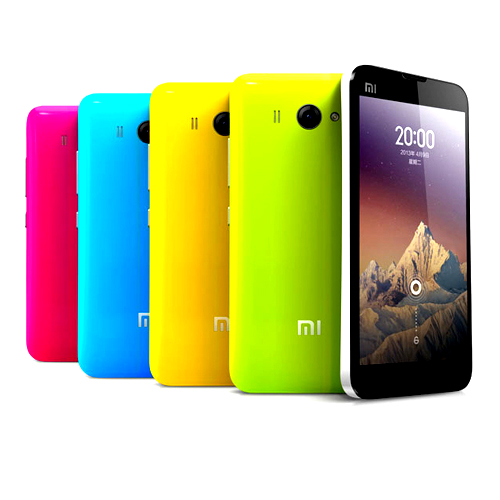 MIUI have been inventive to make a range of customised replacement backs to fit directly onto the main body of the phone without having to buy additional extra customised covers like other phones have. (A major plus for MIUI).
They also have a range of batteries in different colours for the individual to have for example a yellow back cover and yellow battery etc. etc.
Also MIUI offers a wide range of other customized products which range from earphone jack socket protectors to T-shirts and many other gizmo's.
MIUI have really taken the one shop phone customisation to a new level and continue to amaze us with new ideas and product releases.
You may have seen that there's a couple of different models at play here. The 16GB version has a 13 megapixel rear camera and costs £295, whereas the 32GB version has an 8 megapixel camera and costs £275. Both devices have GPS / Glonass / WiFi / Bluetooth 4.0 and a 2030mAh battery, although you can also get a 3000mAh battery.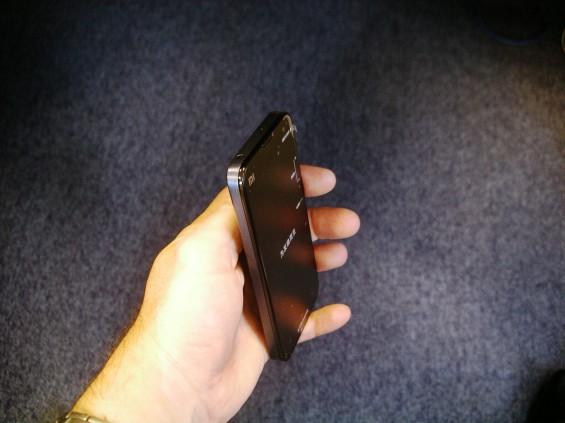 The phone comes unlocked and SIM-free to any network.
I wouldn't hesitate to recommend MIUI and Xiaomi for one of the best looking and technically advanced phones currently on the market today. It currently performs better than the Samsung Galaxy S4 in ANTUTU benchmark scores and again performs better than iPhone 5 in my opinion.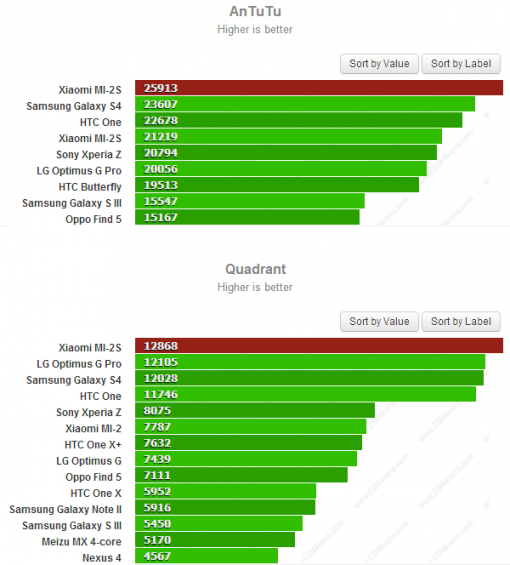 Firstly the handset is approximately 5mm taller and the same width as the iPhone.
The build quality is superb with a solid and robust body with interchangeable covers that don't just clip to the main phone exterior but actually replace the complete back of the unit.
The screen is made from the latest gorilla glass and the clarity is very good.
Comfort and feel when handling the phone is great with all edges and corners carefully rounded and it provides a comfortable grip when held.
Volume and power buttons are situated on the right hand side and can easily be operated.
On the bottom of the handset is the micro USB charging point which is securely fitted to the main inner body and holds the charging cable very securely.
It has a normal 3.5mm headphone jack and the unique thing with miui they have thought of dust protectors which are small silicone accessories that can fit into the socket keeping it free from dust and debris that often can get into the port.
The Operating system is MIUI Android V5 a unique all in one system that is fully customised in every department from changing icons, themes / wallpapers / lockscreens which are interchangable to customising the status bar for notifications etc.
It comes complete with its own security system and antivirus protection giving full piece of mind.
The system features an anti theft feature giving the owner the ability to find the device if stolen.
The system is extremely fast and is able to handle multiple tasks with ease and no lag waiting for apps to open etc, storage of all files , pictures and videos are taken care of either 16GB or 32GB onboard storage.
Navigating the system is simplicity itself from being on the home screen to scrolling sideways to an array of apps that load straight away and one click back button to the home screen. Direct push email and everything you would expect from a BlackBerry business machine to IPhone features this operating system has it all and is nothing short of a laptop in your pocket.
Small form factor perfection.
MIUI V5 operating system is so unique that it doesn't have to wait for monthly or yearly upgrades unlike iPhone and Galaxy its operating system is updated weekly by the highly skilled developers in China and around the world who have the back up of beta testers who test daily and weekly to find bugs etc which are corrected and rebuilt with weekly ROM releases and download to the phone as updates keeping your phone as the most up to date OS currently available anywhere.
All the APPS can come either from MIUI / XIAOMI market and or GOOGLE Play. They can be installed straight from the market. If you don't like the app you have downloaded just click and hold its icon and drag it the waste bin at the top of the screen and it will completely uninstall that app.
Conclusion
An extremely high spec, low cost mobile device that will appeal to both the recreational phone user and to the business person who has everything at their fingertips.
If you require any more details or looking to purchase this device or the other 4 other handsets in the range then please email [email protected] for more details…..