A few weeks ago I was lucky enough to be invited to a hands on event with the new Nokia Lumia 1020 at London Zoo. After a brief explanation of how the pro cam app worked and the capabilities of the device, it was onto the more important part of the day. We were lucky enough to snap pictures around the zoo and tested out what the camera, sorry phone, could do.
Initial impressions of the device are that it is a lot lighter than I was thinking, it only feels a bit heavier than the 925 and, whilst the camera does stick out a little bit on the back, you don't really notice it when you hold the device.
When using the pro cam app you have complete manual control over every possible setting you could want and there is a handy tutorial which shows you what each setting does when you change it. Just slide the icon round the ring and you can instantly see what effect it has on the demo picture.
When taking pictures, if you try to use some incompatible settings you get red marks on the icons and it just uses the auto mode instead.
Once you have taken a picture with the pro cam the fun really starts. You can view it in the camera roll as normal, but to really play with it you need to go back to the pro cam app. This is great when just tweaking one picture but, if you want to play with multiple pictures, it can be a bit fiddly. I was having to go into pro cam, edit the picture, then go back to camera roll, select next photo and repeat. However, once there you can re-scale the photo, zoom in or out, crop it to different ratios, rotate it, almost anything you want. The phone then displays the edited version, and only the edited version, but saves the full scale image in the background so when you transfer it to a computer you have both images. Size-wise the full resolution images (34 or 38MP) are up to 12MB and the smaller 5 megapixel crops are about 1.5MB in size. When you view the information on the phone you get a shot like this..

The loss-less zoom really is impressive, just wish you could have both zoom levels viewable on your phone at the same time, and not have to rely on transferring them onto a computer. When combined on one image they look like this.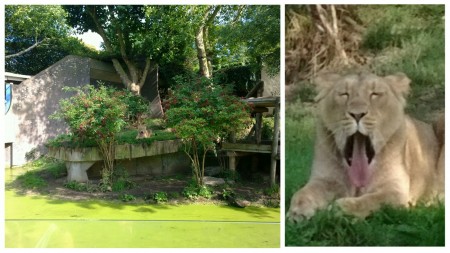 I've included a few more shots, both full sizes and crops in the gallery for your viewing pleasure. The one in the dark is a bat, think it might have been a bit too dark even for the Pureview lens, I wasn't using flash.