OrangePixel make some rather splendid games, mostly retro style 8bit platform games or shoot em ups. Heroes of Loot is reminiscent of Gauntlet, that amazing dungeon game from the eighties.
Here is the trailer for the new game.
Description
A dungeon full of skulls, imps, cyclops, minotaurs, flameheads, spikes, secrets and much, much more is now ready for you.. the Hero!
http://www.heroesofloot.com
From the guys behind Gunslugs and Meganoid comes a brand new adventure: Heroes of Loot is a dungeon-game like no other. Every time you play the dungeon will be different, every time you become better, the dungeon will also grow and become more dangerous.. this game will never end!
unless you die of course..

Features:
– Unlimited amount of randomly generated dungeons
– Random quests to reward you with extra loot, items, experience, and more
– Four classes to choose from: Elf, Warrior, Wizard and Valkyrie
– Secret area's
– Special mysterious dungeon items
– A large collection of loot and items to acquire and aid you in your quest
– Always changing gameplay
– Xperia PLAY Optimized
– MOGA controller supported
– Green Throttle controller supported (2 player coop mode available!)
– NVidia Shield supported
– +Google Play Game services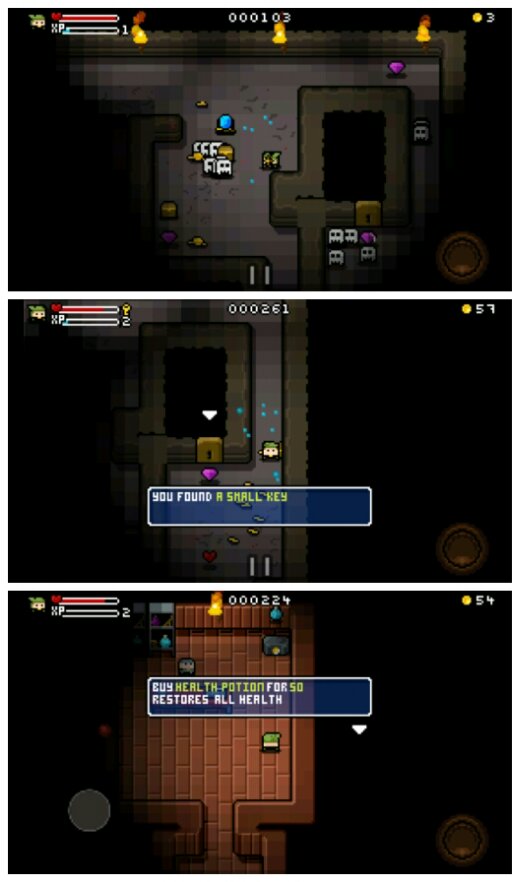 There's a paid version and a free version if you want to try it out. I might even dig out my Archos Gamepad to try this out on.
Play Store Link – Heroes of Loot (paid)
Play Store Link – Heroes of Loot (free)
iOS App Store Link – Heroes of Loot