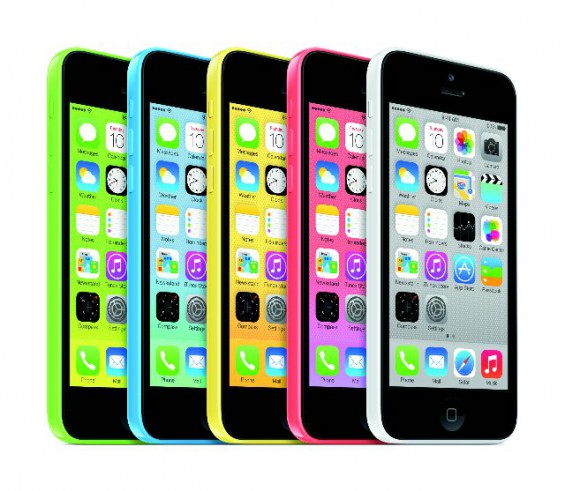 All of us here at Coolsmartphone Towers have our favourite device however it can be taken for granted is that for each one of us that device is different.
James P loves his Galaxy Note 2, Ravi loves his Nexus 4 while Dan likes anything new.  Mark Peters likes anything with a camera that is half decent whilst Ronnie borders on doing naughty things with his Oppo.
The one thing that can be taken for granted is that when a new handset is launched there will be vociferous debate amongst the team about its merits and downfalls, the one launch that probably inspires the most debate is that of a new iPhone.
Well, despite concerns to the contrary, it would seem that we aren't as unusual as some of us thought as some stats that have come from Salesforce Radian6 have shown.

Over 3,500 posts appeared requesting details to a live stream of the event
Posts including the Apple event hashtag were 76.6% positive
 Over 431,000 mentions of Apple between the 10th and 11th September globally
Over 26,700 mentions of Apple between the 10th and 11th in the UK alone
Sentiment of UK posts

 was 

67.8% positive

Overall, 

most negative posts were tied to price
Conversation peaked during the first hour of the press conference

, which generated 

over 70,000 posts

 that hour alone

iPhone 5S garnered just under 40,000 more mentions than

 its more cost effective brother, the 

iPhone 5C

The upcoming launch of

 iOS7

 created the 

most overall buzz

 during the event, generating over 33,000 online mentions

The release of the 

iPhone 5S in gold

 was the 

second most mentioned feature

, resulting in over 4,600 posts
The top 3 brands to be mentioned amongst all this chatter were Samsung, HTC and Nokia, Samsung and HTC were specifically mentioned when comparing pricing.

What the figures do show is that nothing creates a buzz in quite the same way as a new Apple device launch and that the new iPhones have been generally well received. Bring on the queues!!