I tell you what we need right now. Another smartwatch. Oh yes. How about a watch made by … a car company? Hehehe… yeah. I'll bet that'll be really tacky and cheap.
I bet it'll just be a bad design with the car logo wedged on. Hang on, I've got a photo of it here somewhere, let me just open it up…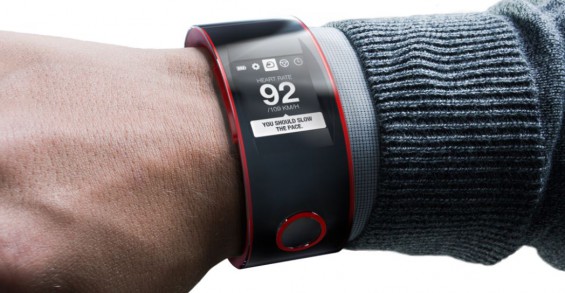 Oh.. oh wait. Aactually, it's rather beautiful. I like it.
This is the Nissan Nismo Concept Watch and it'll connect you to your Nissan Nismo car. Apparently Nismo is the performance / tuning side of Nissan. Hmm.. I've never heard of them personally but they've sent us a picture of the Nissan Juke Nismo version too..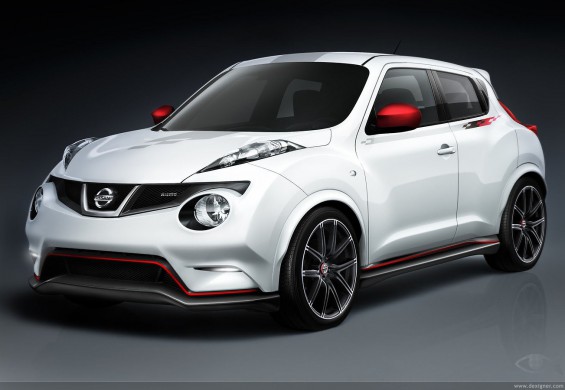 Woaha.
OK. I've been proved wrong on both counts. So, what we have here now is a very nice looking watch and a rather sporty vehicle. The watch itself lets you monitor how efficient your Nismo is, including average speed and your MPG. Connect via Bluetooth and you'll instantly access telematics and performance data, but it's not all about your car. The watch also lets you capture biometric data via a heart data monitor, plus it'll track and rate your "social media performance" on Twitter, Facebook and elsewhere via their "Social Speed" software.
The Nismo Watch will use a lithium battery and gets charged via micro-USB. Nissan reckon that you'll get over seven days of use under normal usage conditions, which is very decent indeed. No pricing as yet, but you can bet it'll be an extra if you buy the Nissan Juke Nismo. It'll be available in black, white, plus black and red.
Simply put, this watch will look after you and let you keep in touch with your car. So, for the second time in less than a week, it's a fantastic reason to post this image once more.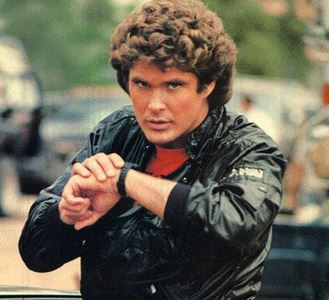 Oh go on, let's have some Knight Rider action shall we? Oh, press release below!