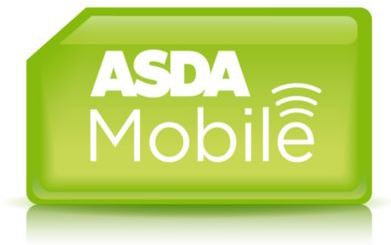 Virtual Network Operator, Asda Mobile, used to use the Vodafone network. However, from the end of October, they'll be switching across to EE.
Their offers, from what we can make out, will remain the same. They do some SIM-only deals at the moment, but sadly the amount of data isn't up to much. As an example, their £10 per-month gives you 100 minutes of talk and unlimited texts but only 100MB of data. On GiffGaff you can get 500 minutes and unlimited texts plus 1GB data for the same.
Anyhoo, EE have recently provided a load of iPads to Asda staff…sorry, "colleagues", to play Angry Birds on whilst they're working. Oh, no wait. It's to help them do admin and stuff. EE will also pipe WiFi into stores so you can watch the latest edition of Great British Bake Off whilst buying boxes and boxes of ready-made cakes. Cakes. I love cakes, but they do make you fat. I wish I didn't sweat when I walked up the stairs.
Where was I? Oh yes. Asda will be fed from EE 2G and 3G masts. Boom.
Full detail below..