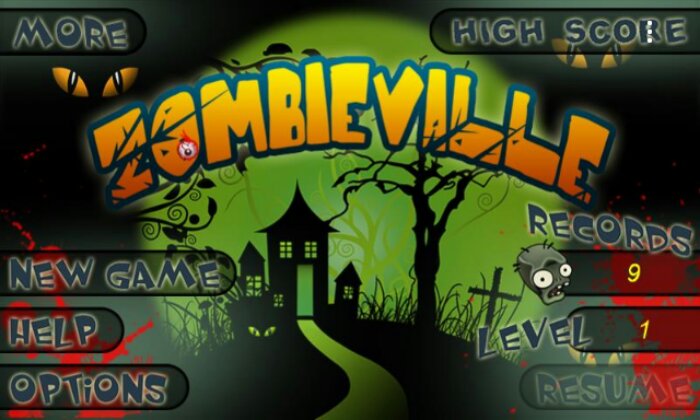 Zombies seem to be the standard character in games these days. I guess developers have a choice, gems, candy, makeup or zombies. Zombie Village is a popular game from Android and now it's made the move to Windows Phone 8 and 7.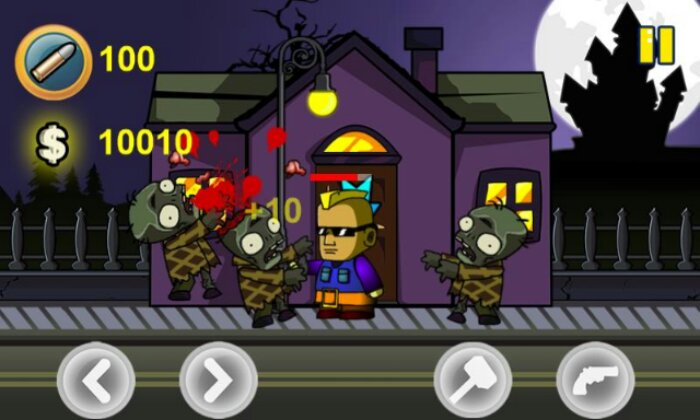 It is one of those horizontal scrolling games that just never end, you just keep on shooting stuff, for ever. Perfect for passing the time of day.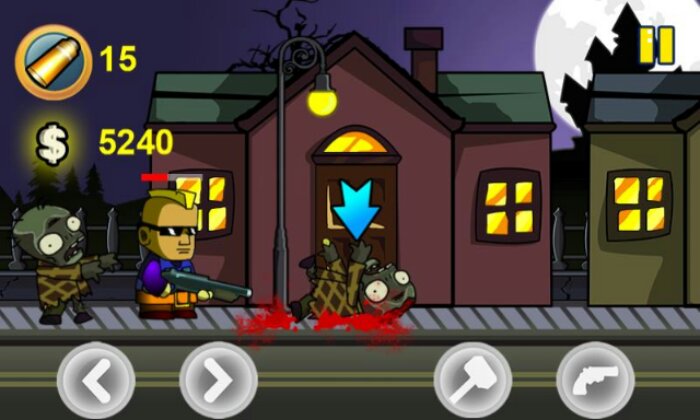 Zombie Village is the most fun and challenging game if you are so into about Zombie game…

You are the only survival citizen who can deal with the zombies which walk around all over the village, kill the endless zombies with your stick, gunshot, or even thunder gun.

Making the most of your limited resource, kill the most of the zombies, collecting more money and ammunition to buy more powerful weapons, which can kill the zombies quicker.

The game goes on forever, until the zombies finally catch you and snack on your tasty brain.

Features:
6 different weapons you could buy and use;
Different types of zombies,except the normal zombies, some are very quick, some are hard to die;
Specific graphic design and animations;
multi- touch function.
The game is free on the link below.
Windows Phone Store Link – Zombie Village
Via – WP7connect