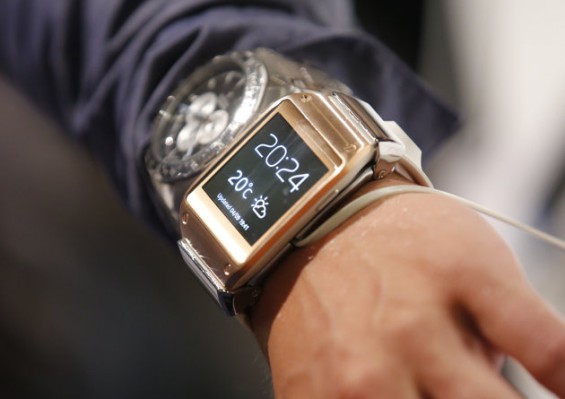 A smartwatch isn't high up on my shopping list if I'm honest. For me, I've got into the habit of checking my phone for the date or time. I simply never wear a watch, but there's no denying the fact that many still value them.
The Sony Smartwatch 2 and the Pebble watch have now been joined by the Samsung Galaxy Gear – a watch that depends on you having a Samsung Galaxy phone. There's one feature I really like on the Galaxy Gear, and that's this..
The built-in speaker allows users to conduct hands-free calls directly from the Gear, maintaining connections .. without disrupting .. daily routines. For example, a user leaving the grocery store, whose hands are full with shopping bags, could still make a call by speaking into the GALAXY Gear without touching the screen. Users can also draft messages, create new calendar entries, set alarms, and check the weather on the GALAXY Gear with S Voice.
Yes, it'll let me realise my childhood dream of talking into my watch and hearing someone talk back. This, in itself, has just put my coolness thermometer to sub-zero.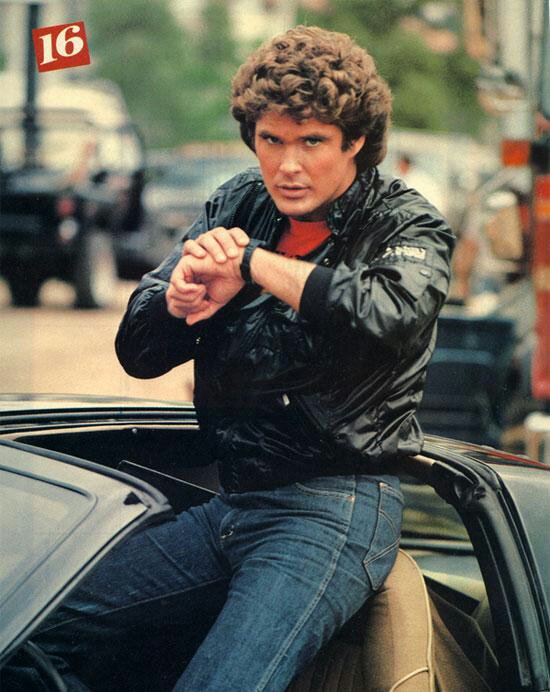 The reality of owning a Galaxy Gear isn't fully known, but I think battery life is going to be a major sticking point. The battery in the watch should, from what we're hearing here, last a day. This effectively means you'll need to put the watch next to your phone and conduct the nightly charging routine. Fiddling around with a phone charger, then fiddling around with another charger for your watch.
Michael Knight never had that problem with his kit…or his KITT.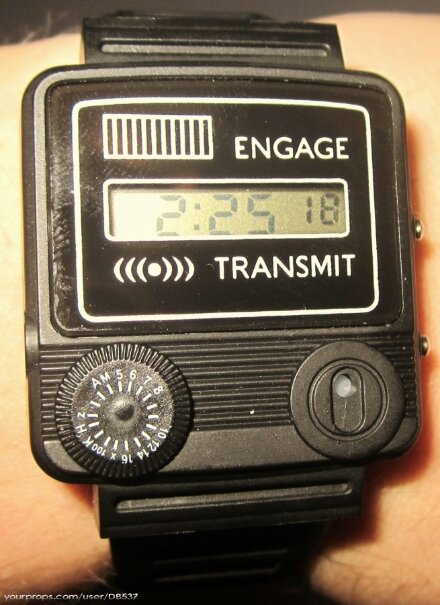 The Samsung Galaxy Gear has a 1.6″ (4cm) LED display, 4GB of memory, a speaker and a microphone. The Sony alternative has similar specs but can be paired with any Android 4.0+ device, whereas the Samsung watch only talks to Galaxy handsets.
Oh, and there's another difference. The Galaxy Gear has a 1.9 megapixel camera. This means, effectively, if you ever need a quick snap you can just crack one off with a bit of wrist action. Nobody will ever know.
I'm still not convinced though. I admire the Pebble watch. It has a great battery life and integrates well with online services, but the Samsung and Sony smartwatches, which have full colour screens and don't operate for quite as long, might struggle. I'd love to hear your thoughts on this though. Do you intend buying one? Would you like a watch included in a package deal instead of having to pay an additional cost for it?