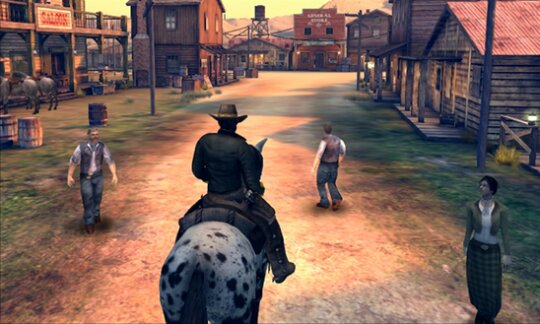 Guns, cowboys, horses and Windows Phone. What more does a game need? Gameloft have just released Six Guns for Windows Phone 8 and it sure looks like a great game.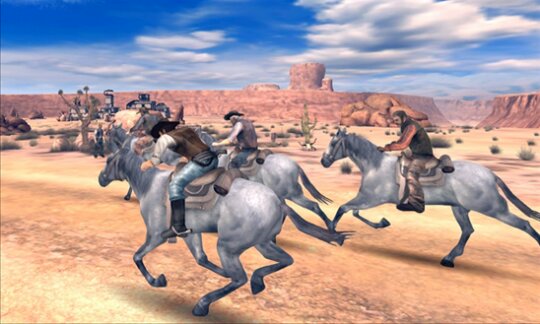 Buck Crosshaw never shot a man who didn't deserve it, but now he's an outlaw who had to fake his own death and escape to Arizona. But in escaping one evil, Buck is about to face another, for an ancient and wicked force stirs in the hills of this mysterious region. Come and visit this land where it's kill or be killed. You can play it for free – make your enemies pay!
There's more.
Your enemies come fast and furious in Six-Guns, a new Xbox game for Windows Phone 8 from Gameloft. The game, which supports single or multiplayer mode, is also totally free. Download it now

In this third-person shooter set in Arizona and Oregon, you'll confront cowboys, bandits, and a host of unnatural enemies (zombies, for starters). The goal is to shoot your way through 40 missions, unlocking 8 different horses, 19 weapons, and a selection of clothes and ammo to help you on your adventure.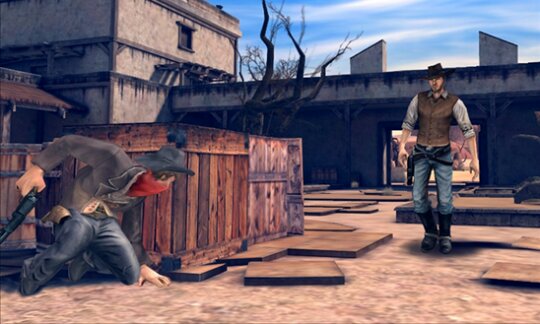 ACCEPT THE CHALLENGE
• Freely explore an open world set in Arizona and Oregon full of events, mystery and challenges for you to discover as you become completely immersed in the story and the action.
• Take on 40 missions with a great variety of tasks for you to overcome. You'll race horses, take out robbers, fend off waves of enemies and more along the way!
• In this kill-or-be-killed land, you'll need to unlock all 8 different horses, 19 weapons and a wide selection of clothes, ammo and other items to help you on your adventure.
• Free games have never been this deep or fun! It costs you nothing to download and play the game to the end!
You can get it for free on the link below, as with all Gameloft games it's going to be a big one (436MB) , so get connected to your Wifi. I'll be installing this today and will bring you a full review soon.
Windows Phone Store Link – Six Guns
Via – Windows Phone blog