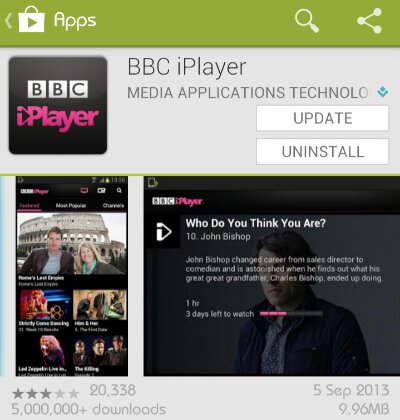 The BBC iPlayer app for Android has just had an update, bringing support for downloads through the app and also Android 4.3 support. Yay my new Nexus 7 will be happy.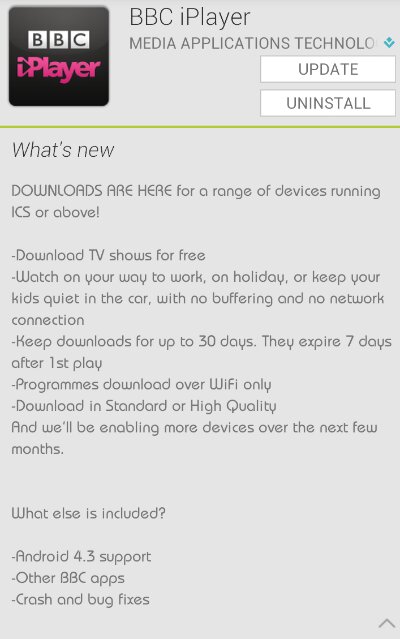 It's nice to see the BBC Android app get updated with some of the features available in the iOS version for years.
Especially the download function which I've wanted for years and years. So well done BBC.
Update – It seems the BBC have a hidden set of criteria whether your device will be allowed to download programs, it seems only "popular devices" will be allowed, judging by the reviews the Nexus 7 and Nexus 4 aren't popular enough. So we'll have to wait for another update I guess. How about you does your device work?
Update 2 – The BBC have published a list of supported devices. With more to come soon.
Here's a list of devices that will support download functionality for BBC TV programmes from launch:

1) Amazon Kindle 8.9

2) Asus Nexus 7 i

3) Asus Nexus 7 ii

4) HTC One

5) LG Nexus 4

6) Samsung Galaxy S2

7) Samsung Galaxy S3

8) Samsung Galaxy S4

9) Samsung Galaxy Tab 2 7″

10) Samsung Google Nexus 10

11) Sony Xperia Z (phone)
Google Play Store Link – iPlayer