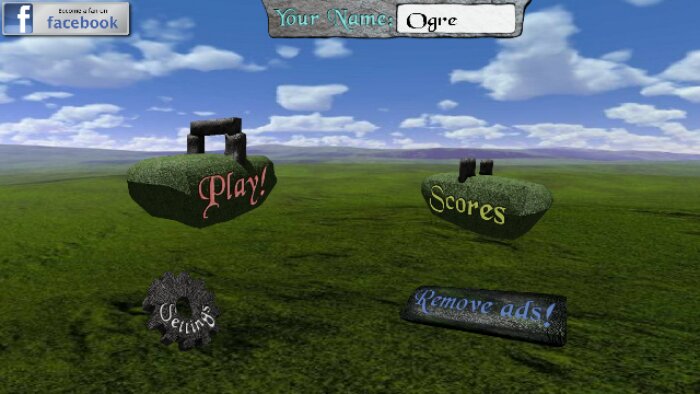 You don't get enough Ogres in games these days, it's always just zombies and more zombies. Ogre Jump doesn't have any zombies at all, yay.
What Ogre Jump is though, is a never ending running, jumping, swerving, coin collecting addictive game.
The developers describe it as follows:
Description
Jumping is the new running! Ogre Jump is a refreshing running game to pump your adrenalin. There is no stopping, no pausing only continous excitement! Jump over cliffs or face the abyss! Compete on the global leaderboards and track global high scores!
Look out to avoid obstacles, rush for coin and discover new worlds by running further. How far can you jump?
FEATURES
*Jump on high grounds and enjoy tilt controls
*Tap the left side of the screen to jump
*Tap the right side to sprint
*Pulse increasing formula
*Compete on global leaderboards
*Continous gameplay, and long lasting excitement
*Enjoy the beautiful scenery as you travel
How I describe it is a never ending running game, which plays a bit like Temple Run with a few extra features.
The controls for the game are fairly straightforward, tilt the phone to steer the Ogre around the obstacles, you tap the left of the screen to jump and the right to sprint.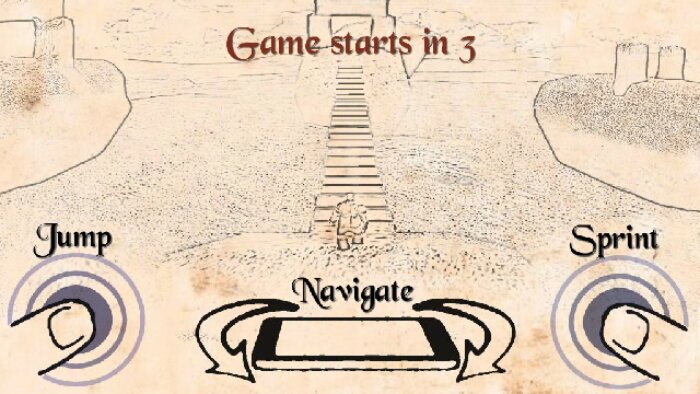 The graphics are pretty basic, but it isn't about the graphics really, it's about collecting coins and jumping up and down.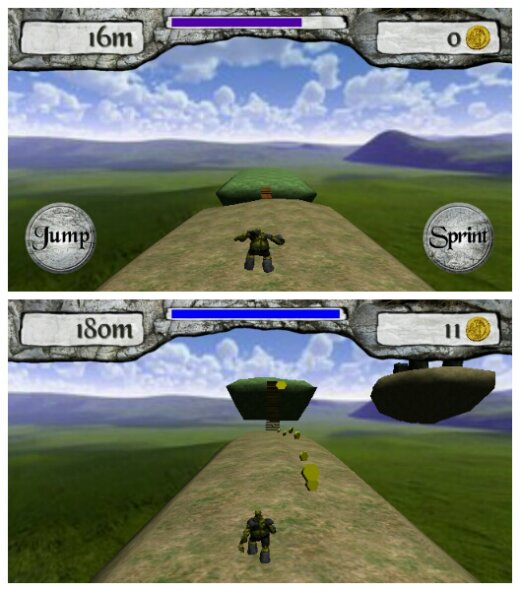 Sometimes you miss the next floating island and you plummet to your death.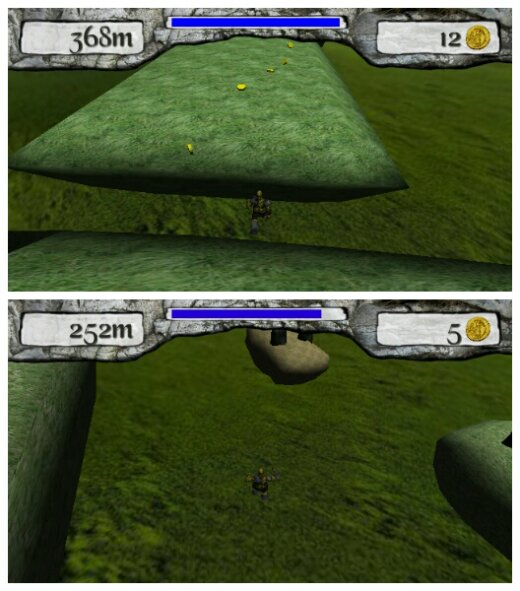 The game is free with an in app purchases to remove adverts, just head over to the link below via your Android device.
If you've got a device with physical buttons like a Galaxy Note II the game won't detect them, they've obviously coded the game for Nexus devices with onscreen keys. Hopefully an update will fix this.
Google Play Store Link – Ogre Jump