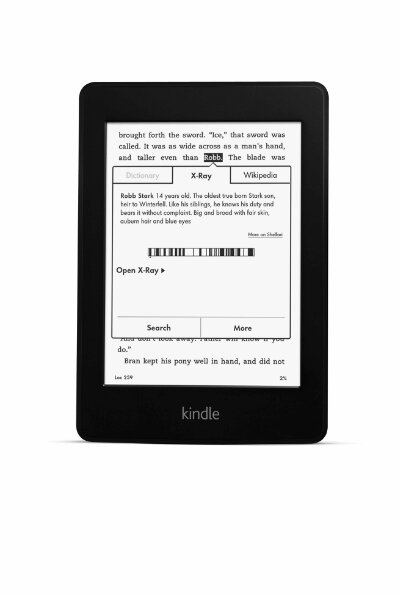 A device with a paper-like screen and an 8 week battery life? Yep, that'll be the Amazon Kindle. Today the 6th generation device has been announced and, although it won't let you play lots of whizzy Android games, it'll let you read books for absolutely ages without straining your eyes.
This version has a faster processor, a better display, a built-in light and some new software features like Page Flip, which lets you skip around a book without losing your place.
According to Amazon the display technology is now so good that the screen is now virtually indistinguishable from a physical book. It's also more accurate too, so your finger finds the correct place on the screen easier. The CPU is 25% faster and the software under the hood will help you build your vocabulary and check word meanings without losing your place.
Price-wise, you're going to be looking at £109 for the Kindle Paperwhite and you can pre-order at www.amazon.co.uk . It'll start shipping on the 9th of October. If you want to download books on the move then the new Kindle Paperwhite 3G is only £169. Again, you can pre-order today but deliveries of that one don't start until November 6th.