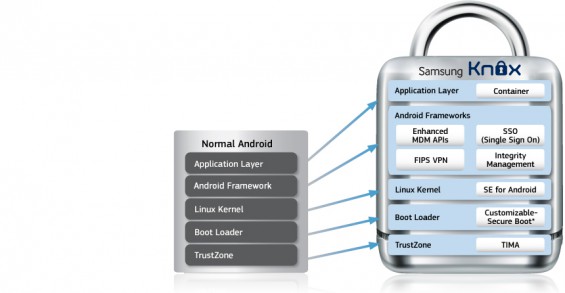 There have long been misgivings around the security of Android and when placed up against the closed systems of Blackberry and the locked down iOS it can appear that security has been an afterthought for Google's OS.
Whilst many issues have been addressed in the latest incantations of Android, there is still a good case for having an app such as Lookout installed on your device.
Whilst this is great for the everyday user, what about the business user?  One in three businesses now allowing employees to use their own device for work (according to Gartner) security is even more important.
This is why Lookout have today announced that they are entering the business market and also have tied up a strategic partnership with Samsung.
First off, in early 2014, Lookout will release Lookout for Business with protection against mobile threats critical for businesses.
Secondly, all Samsung Knox enabled devices will ship with Lookout installed.  Lookout for KNOX will include real-time, cloud-based scanning to protect against malware, web-based threats, and privacy breaches.
Dr. Injong Rhee, Senior Vice President of KNOX Business Group at Samsung Electronics said
We're excited to partner with Lookout to bring an additional level of security to Samsung KNOX. Lookout is the leader in mobile threat protection and they are uniquely equipped to address business mobile security and the evolving challenges in the BYOD movement
More details on Samsung Knox can be found here and the Lookout website is here.
The full press release is below.