Yes, it's happening. It makes sense and it's something that critics always told us was the game plan…
"Microsoft just sent Elop in to trash Nokia so that they can buy them on the cheap in a few years time", they said.
However, even the biggest supporters started to think that it would be a good fit. Ask the regular man in the street to name a Windows Phone and his answer just won't include HTC, Samsung or LG. Nokia is inextricably linked to Microsoft and vice-versa.
Nokia is Windows Phone
Windows Phone is Nokia.


Following this news, I'd think it insane for any other manufacturer to consider making a Windows Phone. Microsoft has effectively turned itself into BlackBerry in the sense that Windows Phone devices will be made by Microsoft themselves now. Although Microsoft pretty much already did, they'll now control every tiny detail of the Windows Phone experience, both inside and out.
What once seemed so strange is now mainstream. I remember creating a new "Nokia (Windows Phone)" category when the two companies started working together. It felt weird and wrong, just like that time I tried gravy in custard.
The investors information is quite revealing. Nokia was purchased with off-shore cash so it won't affect Microsoft's dividends and Elop will be the EVP of Devices.
How is Nokia doing though? Well, figures have always been tricky to come by, but the investor information reveals that sales are about 30 million a year and it'll take 50 million devices per-year just for Nokia to break even. They've projected a profit for 2016 and, when the deal completes next year, some 32,000 Nokia employees will transfer to Microsoft.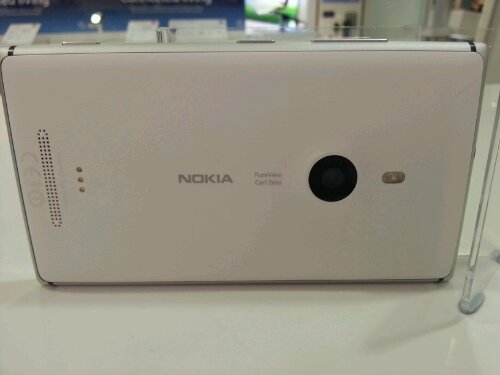 Nokia, as a company, has definitely gone through some immense growing pains, and we've seen Microsoft make mistakes with the Windows Phone OS. However, with BlackBerry failing to see the turn-around they'd hoped for, Microsoft could be in a prime position. The £4.6 billion deal also includes yet more mobile patents for Microsoft, plus the Here mapping technology.
How different things were just a few short years ago. Pocket PC's and Microsoft Smartphones ruled the roost. Microsoft Chief Exec, Steve Ballmer, laughed at the iPhone whilst Nokia handsets dominated the featurephone market. Both companies hit problems though. Microsoft failed to keep pace with a rapidly-changing mobile market, and chugged along at a glacial speed. Meanwhile, Nokia switched from their burning OS and went all-in with the Windows Phone OS whilst their traditional consumer base moved to cheap Android handsets.
The Nokia name, which holds far less brand value than ever, will be retained by Microsoft under a 10-year licensing arrangement. Moving forward, Microsoft will continue to chip away at the almight coal-face of market-share.
Rumours continue to swirl about a Nokia tablet or Phablet, and this news will only add credibility to that.
Now, with Ballmer leaving and Elop changing roles, Microsoft have scooped a bargain price for what was once an almighty mobile brand. The battle will continue, and Microsoft will continue to lose soldiers, but they have an almighty army at their disposal.
Thoughts? I'd love to hear them. Give us your opinions on this below.