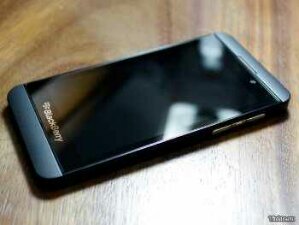 Now this is really one of those "take with a pinch of salt rumours", but if true it's another nail in the Blackberry coffin.
A T-Mobile USA employee has claimed that the carrier will no longer be stocking Blackberry's latest Z10 and Q10 smartphones, and all buyers will have to purchase them via Direct Ship.
Posted on the Crackberry forums, "Dierre" said:
My manager told me the other day that all blackberry 10 devices will now be only available via direct ship.

I work at a corporate store in Cleveland I have to go check the Email but I'm not sure if this has just affected NorthEast Ohio.
As we know T-Mobile was one of the first supporters of Blackberry's new operating system, but it appears sales have been extremely disappointing.
Other T-Mobile employees confirmed that this isn't an isolated case, meaning Blackberrys' already low US sales may soon be close to non existent