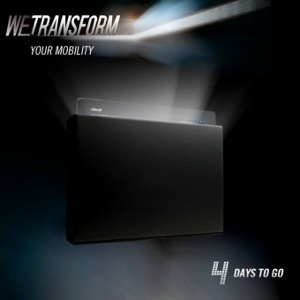 According to this teaser from the Asus Facebook page it looks like we might be seeing a new tablet in just a few short days.
Not much is known other than what we see here, which in the top right hand corner shows what is clearly the standard Android status bar. The "We Transform" moniker would also indicate that we could be looking at a new Transformer Pad device.
4 days time puts us in Berlin for IFA 2013, but ASUS is not directly exhibiting at the event nor has a press conference scheduled. But, that doesn't necessarily mean the new tablet won't be on show somewhere through a partner, perhaps such as a European carrier. We'll know all next week, but as ever with ASUS tablets, we're interested.
Source Asus Facebook