If there was one thing I've always wanted to do on Facebook it is to save other people's pictures to my phone.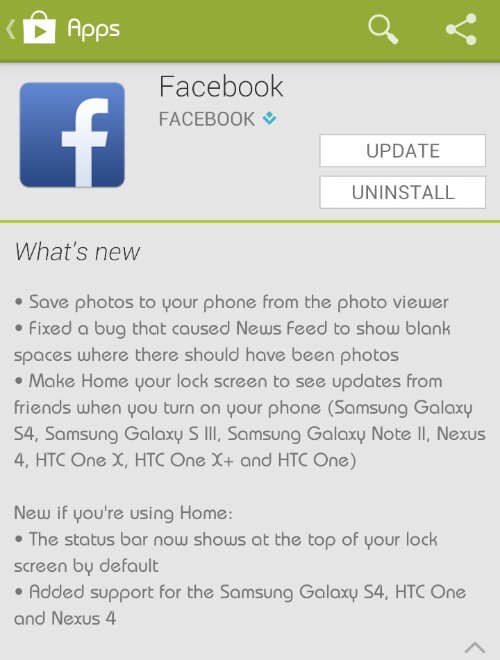 Pictures of random people I don't on the beach, hundreds of pictures of drunk people I used to go to school with and thousands of pictures of kids and dogs. Today is the day that I can download them all to my phone.
Joking aside, the weird thing is though that I'm sure I used to be able to save people's photos before. Oh well, the update also address a few other issues with Facebook Home (I guess someone must use it) and some Lockscreen issues as well.
Just hit the link below to update the app.
Play Store Link – Facebook